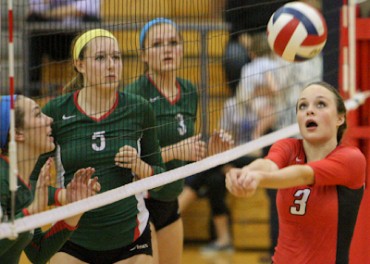 THE WOODLANDS, Texas – One stat from The Woodlands High School boys' basketball team's 2013-14 season opener told the story. From the free-throw line the Highlanders were 2-for-14. That'll get you beat against most teams.

Tuesday was no exception. Though the Highlanders fought a strong Westfield Mustangs squad, the inability to hit their free throws spelled a 46-41 defeat in the curtain-raiser at home.

"It's hard to beat teams like that and we lose by five to a very good team," The Woodlands coach Dale Reed said. "Westfield is a really good team and we just shot ourselves in the foot too many times."

Cody Mason led the way for The Woodlands with 11 points. Aaron Kovach scored seven more while Shane Moran, Zach Manning and Kyle Schnakeburg finished with five points apiece.

The Highlanders built on a 23-20 halftime lead with steady play from Manning, who helped manage the Mustangs' half-court press. The Woodlands took a 31-25 lead into the fourth quarter.

But the shots stopped falling in the final eight minutes and Westfield caught up with a flurry. The Mustangs tied the game at 31 in just over a minute of the final period and completed a 13-2 run to grab a 38-33 edge with 3:23 left in the game.

"We were in great shape but it was just a little stretch there in the fourth quarter where we turned it over and they'd get a layup; we'd miss a layup they'd hit a 3. Just quick possessions like that and next thing you know now we're fighting and fouling and trying to get back into it. Even then, we gave ourselves chances. We were getting a steal and missing a layup.

"So the effort was outstanding, the production has got to improve."

Reed said the first game out looked like the first game out.

"I'm just disappointed in the result because I know how hard our guys work and I know how hard our guys play," Reed said. "And they played really hard tonight."

And that, Reed said, is a formula for success; "I love how hard our guys play. I thought our guys gave us a chance against a very good team. I think we're going to win a lot of games because of how hard we play. But this is one we definitely have a lot to learn from and a lot to improve on."

The Highlanders host Klein Collins at 7 p.m. Friday.