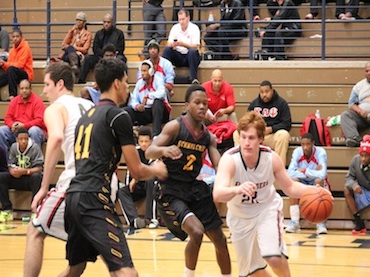 KINGWOOD, Texas - The Woodlands High School boys basketball team returned to action in the 2013 Insperity Holiday Classic Tournament in Kingwood. The Highlanders went 2-0 on Friday defeating Klein Oak 64-46 and escaping Summer Creek 40-37.

Senior guard Shane Moran led the Highlanders with 18 points in Game 1 versus Klein Oak. Senior forward Cody Mason led the Highlanders with 11 points against Summer Creek.

The Highlanders have advanced to the semifinals on Saturday at 1:30 p.m., at Kingwood High School.