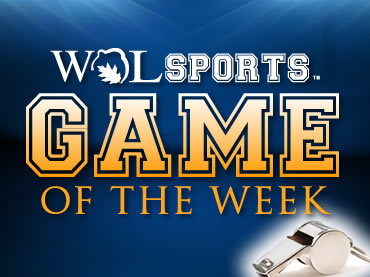 THE WOODLANDS, Texas - The College Park Cavaliers and The Woodlands Highlanders came into Tuesday night's game tied for first place in District 14-5A, as each team was looking to continued district play undefeated.
College Park outscores The Woodlands 12-4 in 4th quarter
Jayden Holden hit a three-point shot as time expired to give College Park a 45-43 stunning come from behind win.
College Park (23-5, 5-0) trailed by as much as 12 with 6:22 left in the third quarter. The Cavaliers used a 12-4 outscoring of the Highlanders in the final period to complete the comeback. College Park was led by Kyle Robertson who scored eight of his nine points in the fourth quarter.
The Woodlands (18-7, 4-1) saw Zach Manning hit two free-throws with eight seconds remaining in the fourth quarter to give the Highlanders a 43-42 lead.
Tristian Newman drove the length of court and passed to a wide-open Jayden Holden to hit the game-winning shot.
Jayden Holden scored 15 points to lead College Park, while Shane Moran led The Woodlands, also with 15 points.
College Park will host Bryan on Friday, January 17, at 7:00 p.m., while The Woodlands will travel to Oak Ridge on Friday, January 17, at 7:00 p.m..