Amp Specialized Trucking, LLC Wins 2014 Buffalo Bronze Award and the Fast Track Award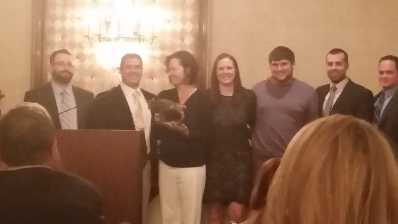 THE WOODLANDS, Texas - For the 2nd year in a row AMP Specialized Trucking wins the Buffalo Bronze award. In 2013 we won The Buffalo Bronze and the Stellar Performance award. For the 2014 awards held in Buffalo, New York each January and hosted by Logistic Dynamics, along with winning The Buffalo Bronze we were so excited to have won The Fast Track Award showing the success of moving the business to the hub of the oil and gas industry by increasing business by 175%.

We are all excited about what this year holds in store for us. Our business is projected to increase by more than half. We are preparing for it and staying true to our values and good ethics.