/

/

MW Cleaners "MW Cares Toy Drive for Angels" donates over 1,000 toys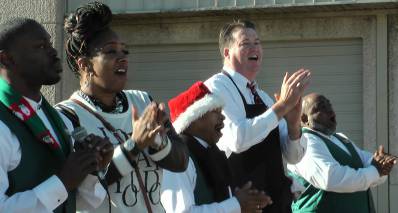 HOUSTON, Texas – MW Cleaners recently held its 2015 MW Cares Toy Drive for Angels, benefiting the Houston Salvation Army's Angel Tree Program. During the drive, more than 1,000 toys were collected from generous customers of its 37 area MW Cleaners locations. Staff at MW Cleaners also adopted more than 100 "angels" – children and need – and provided them with toys as well.
Premier area dry cleaners took up toy collections for the Salvation Army
At the conclusion of the toy drive, the MW Cleaners team hosted a special presentation morning at Salvation Army, where will dropped off all the gifts it had collected. The team, led by Senior Vice President Ron Garrett and COO Terry Quinn, cooked breakfast as a thank you to all the volunteers, the Salvation Army, and the Harbor Light Choir, the Salvation Army's renowned musical group that also provided holiday cheer for the event.
MW Cleaners has 37 stores in the Houston area and 13 locations in the Austin area and includes free pickup and delivery service. For details on services and locations, call 1-877-MWCleaners (1-877-692-5326) or log on to www.MWCleaners.com.