/

/

Local chiropractor discusses different types of non-concussion sports related injuries
Local chiropractor discusses different types of non-concussion sports related injuries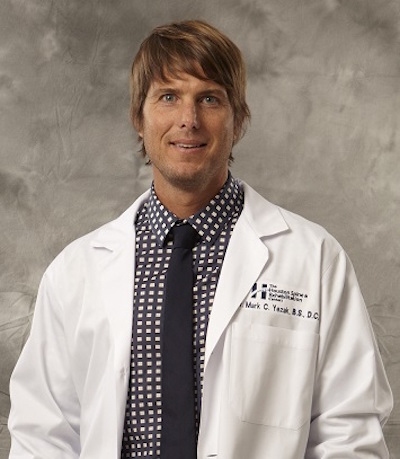 THE WOODLANDS, Texas – When discussing sports injuries, the conversation typically turns to the topic of concussions; recent awareness in professional football of these injuries – highlighted by the recent Will Smith docudrama "Concussion" – can make it sound like concussions are the beginning and end of serious injuries for athletes. In reality, sport injuries can affect almost any part of the body, including the muscles, joints, connective tissues (tendons and ligaments) bones and spine.

"I see many types of sports injuries in my practice, but the most common are lower back pain, pulled muscles and Runner's Knees," said Dr. Mark Yezak of The Houston Spine & Rehabilitation Center, with facilities located in Houston, Sugar Land and The Woodlands. "Sprains and strains comprise most sports injuries. A sprain happens when one or more of the ligaments are stretched, twisted or torn. A muscle strain – pulling a muscle – happens when muscle tissues or fibers are stretched or torn."

Yezak went on to discuss in more detail the three most common types of sports injuries:

Lower Back Pain

"The majority of patients who come to me with lower back pain problems are overweight men and women who are not very physically active," he said. "However, toned and healthy athletes can also experience lower back pain resulting from sports injuries. Runners, cyclists, golfers, tennis and baseball players often experience lower back pain."

Yezak advises that warming up before exercising or playing sports can greatly reduce your risk of injury. While bulging discs and sciatica require fast medical attention, you can treat a simple muscle pull or back spasm at home with rest, ice, anti-inflammatory medication and gentle stretching.

Pulled Muscles

The most common pulled muscles are the muscles behind the thigh more commonly known as "hamstrings", and the calf muscles. Pulling these muscles can sometimes cause bruising. Pulled muscles occur in every sport, but Houston Spine & Rehabilitation Center's largest collection of pulled muscles belong to people who play soccer, basketball or are runners/joggers.

"The best way to prevent pulling a muscle is to properly stretch before and after exercising. As with most injuries rest, ice, anti-inflammatory medications are the best home remedies," said Yezak.

Runner's Knee

"Runner's Knee" produces aches and pains in the knees of not only runners, but also cyclists, aerobics enthusiasts, and football, basketball and volleyball players. This type of knee injury occurs when overuse irritates the tendon below the kneecap or the kneecap itself is riddled with arthritis and starts to wear down.

Prevention includes replacing your shoes' insoles regularly, running on soft, even pavement (instead of rough, uneven surfaces) and strengthening your quadriceps with weight training. Treatment usually requires two days off from exercising the knee after an injury in combination with taking anti-inflammatory meds. Then, when you are ready to restart sports, it is recommended to ice the knee for 20 minutes after practices and/or a couple of games.

"For any type of sports injury, one of the biggest mistakes people make when beginning to exercise again is forgetting to stop every few minutes and stretch the injured area. Slow and steady wins the race from injury to recovery every time," said Yezak. "At Houston Spine & Rehabilitation Center, we are well equipped to handle a wide variety of sports injuries with our team of experienced chiropractors and physical therapists."

In 1996, Dr. Yezak established Houston Spine & Rehabilitation Centers to pioneer a multidisciplinary clinic specializing in treatment for acute and chronic pain. Dr. Yezak is one of "Houston's Top Docs" and is consistently ranked among the Top 10 chiropractors in the Houston area. In addition to a Houston and Sugar Land location, a third Houston Spine & Rehabilitation Center is located at 3101 College Park Drive in The Woodlands, Texas. Please call 281-882-3267 for more information about Houston Spine and Rehabilitation Centers or to book an appointment with Dr. Yezak.