/

/

James Noack Alerts Residents of New Early Voting Location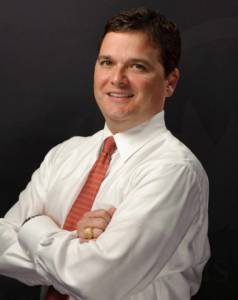 THE WOODLANDS, Texas – Incumbent Montgomery County Precinct 3 Commissioner James Noack is advising county residents that this is the last week to register to vote for the upcoming elections that take place on March 1.

"Election laws dictate that you must be registered at least 30 days before Election Day," he said. "I strongly encourage you to check your voter registration status at www.mctx.org/election and if necessary fill out a voter registration card and mail it in before it's too late."

Of the tens of thousands of registered voters in Montgomery County expected to take part in this election process, a significant portion of votes are cast during early voting times.

"You can vote starting February 16, and any registered voter can vote at any early voting location," said Noack.

Early voting commences Tuesday, February 16 and concludes Friday, February 26.

Though there are seven early voting locations spread throughout Montgomery County, Noack wants residents in Precinct 3 to know that there is a new early voting location close to home.

"In the past, we have had locations at the South County Community Building right next to the Cynthia Woods Mitchell Pavilion," said Noack. "However, a new location has been added to this election at the George and Cynthia Woods Mitchell Library, located in Sterling Ridge, The Woodlands."

Voting times vary: From February 16-19, the polls will be open 8:00 a.m. to 5:00 p.m. On February 20 you can vote from 7:00 a.m. to 7:00 p.m.; on February 21 polls are open 12 noon to 5:00 p.m. The final week of voting, February 22-26 has polls open 7:00 a.m. to 7:00 p.m.

The addresses for Precinct 3 early voting locations are:


South County Community Building – 2235 Lake Robbins Drive, The Woodlands

George and Cynthia Woods Mitchell Library – 8215 Ashlane Way, The Woodlands

For more information on James Noack and the duties of the Precinct 3 Commissioner's Office, visit www.jamesnoack.com.