/

/

Crisis Assistance Center is hosting a July 4th race that's for the birds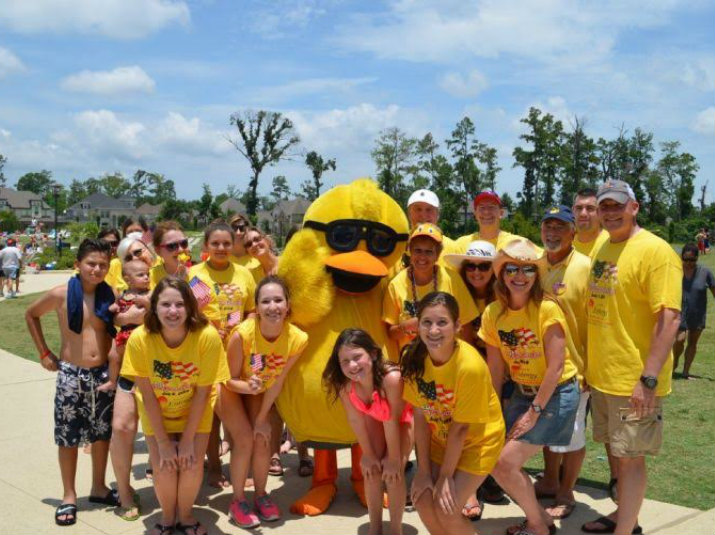 THE WOODLANDS, Texas - The Crisis Assistance Center – is hosting its annual Charity Duck Derby on Monday, July 4 at 3:00 p.m. at the Rob Fleming Aquatic Center in the Village of Creekside Park.
By adopting a single duck – or an entire flock of the rubber racers – members of the public are benefiting Montgomery County residents in need.
Additionally, the first three ducks across the center's Lazy River Finish Line will win their adopters prizes that include a wine tasting and gift cards worth up to $2,500.
"Our duck race has been a wonderfully wacky Woodlands staple for years," said executive director Chad Patterson. "It's a fun way to raise funds for and awareness of our services as we work to help county residents obtain temporary assistance with rent or mortgage, utilities, childcare, food, clothing and prescriptions."
A single racing duck can be adopted for only $5. A six-duck "quack pack" is available for $25 and a "flock of ducks" 13-count package can be purchased for $50. Ducks can be purchased online at www.cacduckderby.org.
Sponsorship opportunities are still also available. This year's presenting sponsor is Entergy, and supporting sponsors include: Yancey Ready Mix/Conroe Concrete, Ltd., Woodforest National Bank, Wiesner, PRAXAIR, Bernhardt Winery, Southwestern Imaging, Braintek, Westbound Bank, AmSty, Consolidated Communications, Kroger, TD Cox Custom Homes and UNITED WAY of Greater Houston.
The Crisis Assistance Center is a nonprofit organization that is a catalyst of hope and solutions for Montgomery County residents in crisis. Our "Hand Up" program offers a hand up, not a hand out approach. We work with residents of Montgomery County who require temporary financial assistance to regain self-sufficiency and be financially independent long term. To inquire about sponsorship opportunities, please visit http://www.cac-mctx.org or call 936-539-1096.