/

/

The Woodlands High School Improv Troupe raises more than $13,000 for teacher battling cancer
The Woodlands High School Improv Troupe raises more than $13,000 for teacher battling cancer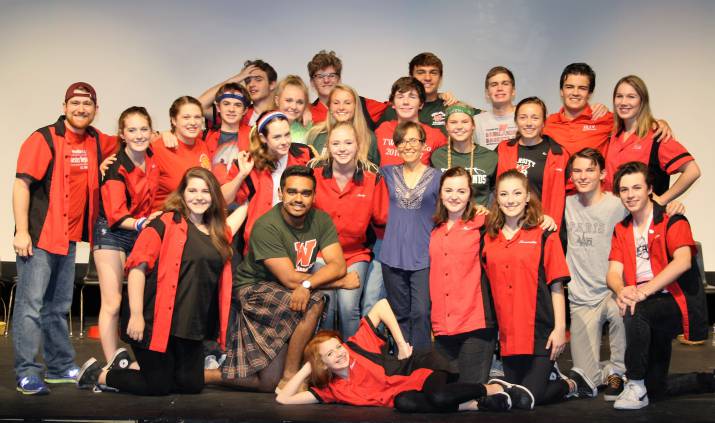 THE WOODLANDS, Texas -- The Woodlands High School Improv Troupe held their monthly improv show to raise money for Elvira "Doc" de Pieri, a former teacher at The Woodlands High School who has been diagnosed with stage 4 gallbladder cancer.
"The entire student body rallied around this amazing woman by performing in the show and auctioning off silent auction baskets," said Matthew Peters, musical theater and theater production teacher. "This was by far the biggest crowd we have ever had, and we were able to raise a total of $13,028 for Doc."
The troupe has raised more than $19,000 for various charities so far this year.
Their next event is Dec. 10. The annual "Teacher vs. Student Improv Show" will raise funds for The Will Herndon Research Fund.
Will Herndon, a resident of The Woodlands, was diagnosed with Batten Disease at age 6. It is a rare and fatal genetic disease.