/

/

Mitchell Library in The Woodlands nominated for national award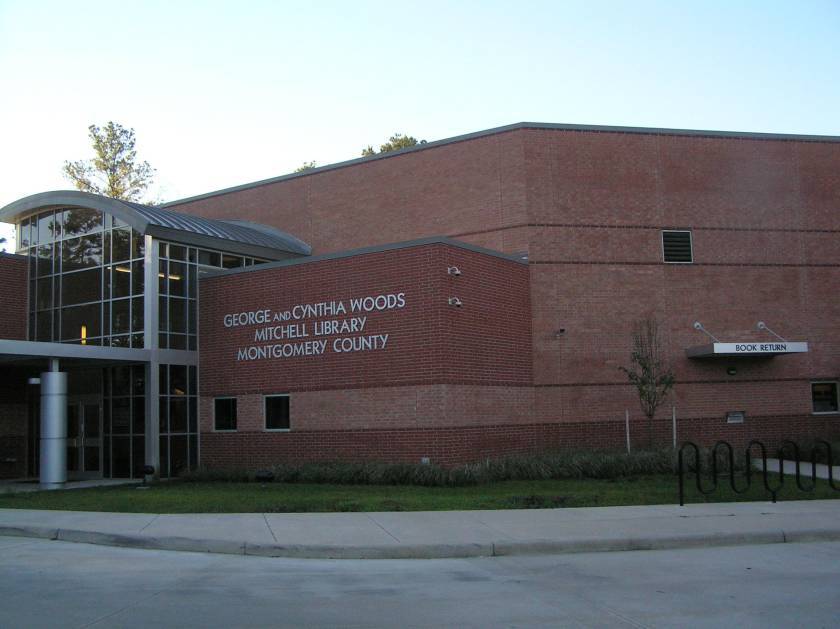 THE WOODLANDS, Texas -- The George and Cynthia Woods Mitchell Library, a branch of the Montgomery County Memorial Library System located in The Woodlands, Texas, has been nominated for the 2017 National Medal for Museum and Library Services by U.S. Congressman Kevin Brady.
The National Medal is awarded annually by the Institute of Museum and Library Services (IMLS) to honor outstanding libraries and museums that have made significant and exceptional contributions in service to their communities.
"The George and Cynthia Woods Mitchell Library is honored to be considered for this award and we appreciate Congressman Brady's recognition of the quality service that we provide to our community. The continued support of the County Commissioners, library administration, and the South Montgomery County Friends of the Library has empowered our staff to excel in addressing local needs," stated Donna Dzierlenga, Branch Manager.
Since its opening in July 2005, Mitchell Library has developed into an outstanding family-centered resource for early childhood literacy, offering quality programming, AWE early literacy computers, databases, and a large book and media collection with children's books in Spanish, French, Chinese, German, and other languages. In addition, the library provides programs and resources for all age groups with teen programming, computer training classes, book clubs, and craft programs scheduled regularly to complement the downloadable digital resources, databases, and extensive collection of books, media, and periodicals available from the library.
The required application packet for the award included letters of support from community members who have experienced the impact of the library's programs and services, including English as a Second Language classes offered through a partnership with the local chapter of the Literacy Volunteers of America.
Medal winners will be announced in the spring of 2017 by the IMLS.