/

/

Play, Learn, Grow: Mitchell Library in The Woodlands to unveil new 'early literacy space'
Play, Learn, Grow: Mitchell Library in The Woodlands to unveil new 'early literacy space'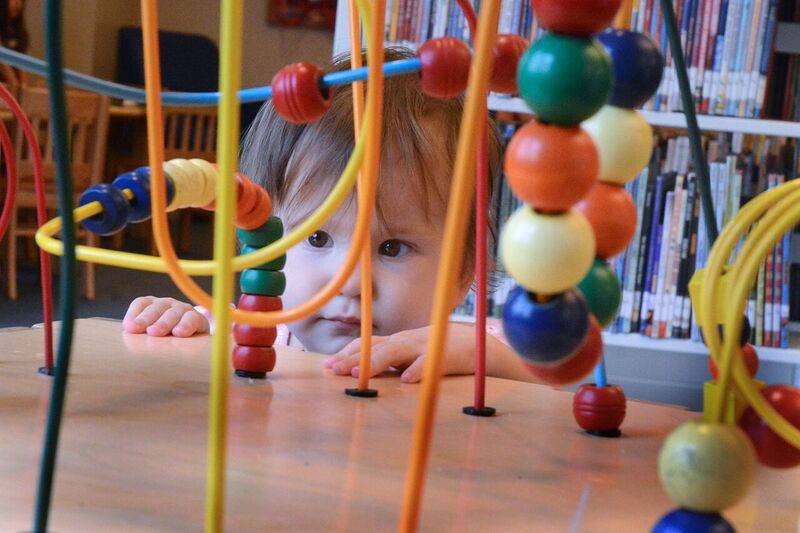 THE WOODLANDS, Texas -- George and Cynthia Woods Mitchell Library will be joining the Family Place Libraries™ national network, providing a welcoming community environment with resources to help families nurture their children's development and early learning during the critical first years of life.
The Library's new Play - Learn - Grow Early Literacy Space will be unveiled at 10:00am on Monday, April 10, 2017. "As a Family Place Library, the George and Cynthia Woods Mitchell Library strives to ensure that parents and caregivers of young children recognize the Library as a place to play, learn and grow," stated Children's Librarian Shelly Lane.
Located in the Children's Area, the specially designed space for children from birth to age five will feature toys, books and a parenting collection containing carefully chosen works on early childhood. Young children can play in the area to learn new skills, develop small motor movements and interact socially with others, as well as read books together with their parents.
Through play, children learn about their world and develop essential early literacy skills. The educational toys selected for the Children's Area were chosen to encourage imaginative fun and include a fully equipped play kitchen, blocks, puzzles, dinosaurs and much more.
As a Family Place Library, the Library will feature the following core elements:
A specially designed space in the children's area for families with young children to relax, play, share books and meet other families.
Collections of books, toys, music and multimedia materials for babies, toddlers, preschoolers, parents and caregivers.
Access to resources that emphasize emergent literacy, reading readiness and parent education
Developmentally appropriate programming, such as Family Storytime and Toddler Playdate for younger children and their parents.
Parent-Child Workshops - a five week series of fun, play-based activities for toddlers and their parents and caregivers. Rich with toys, books and art activities, the Workshops provide an opportunity for families to spend time together, make friends and talk one-on- one with specialists on various aspects of child development and early literacy. The workshops will begin in the fall of 2017.
Once the program is fully in place, the George and Cynthia Woods Mitchell Library will partner with local family-serving agencies and professionals to help parents of young children build foundations for early learning.
Research has proven that the ways adults respond to and interact with children from birth to five years have dramatic effects on the brain, stimulating a child's social, emotional, and intellectual development. Parents and caregivers are their children's first teachers and the Library is here to help them in that role.
George and Cynthia Woods Mitchell Library's implementation of this expanded public library role is made possible in part by a grant from the Institute of Museum and Library Services to the Texas State Library and Archives Commission under the provisions of the Library Services and Technology Act, and in part by a State-funded grant from the Texas State Library and Archives Commission.
About the Family Place Libraries™ Network
The Family Place Libraries™ model is now in over 400 libraries in 29 states serving thousands of young children and their parents/caregivers. Learn more about Family Place Libraries at www.familyplacelibraries.org.