/

/

Legislation regarding development of Jones State Forest on hold ... for now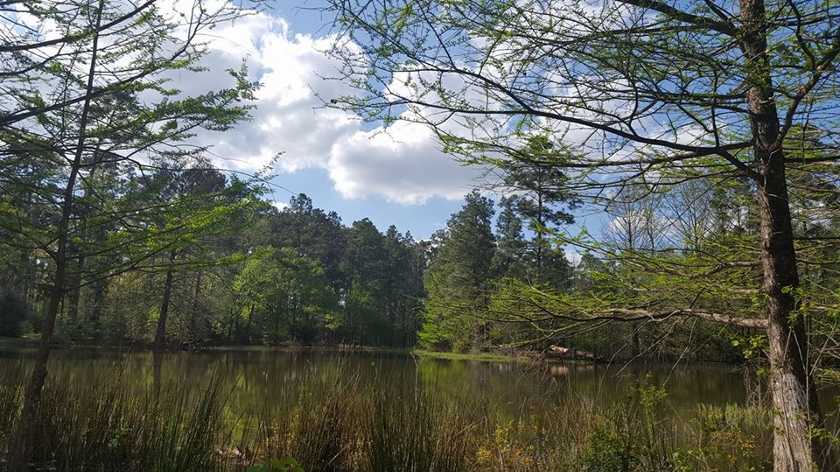 THE WOODLANDS, Texas -- Senate Bill 1964 has been tabled until May 3.
Introduced by Senator Brandon Creighton (R-Conroe), SB 1964 relates to the use of land in Jones State Forest Park for academic, research and private commercial uses.
After a public hearing in Austin on April 26, Senator Kel Seliger, chairman of the Senate Higher Education Committee, said a little more time is needed to clarify the finer points before passing the bill through to the next stage.
"The big thing that came out loud and clear from Montgomery County residents is they want 100 percent protection of the forest in perpetuity, even though they have different ideas of how to get there," said The Woodlands resident Mark Bowen, who attended the public session.
Jones State Forest is owned by the state and administered by the Texas A&M University System. Senator Creighton filed the bill at the request of Texas A&M.
A main concern voiced by community residents has been the original language of the bill, particularly when it comes to commercial development.
Senator Creighton attended a community meeting in Conroe earlier in April – organized by the recently created Save Jones State Forest (SJSF), a grassroots organization -- and after listening to several residents voice their concerns, agreed to amend the bill's original language.
"At the hearing (in Austin), I introduced replacement language which protects 100 percent of the land in Jones State Forest," Creighton said in an email statement to Woodlands Online. "The forest would remain in its current natural, scenic, open-space and undeveloped use. No other state forest will have these same statutory protections. In order to bring Texas A&M forward for the purpose of obtaining their future intentions in a permanent public record, this hearing and discussion had to take place in the Capitol during session. The tighter restrictions I have offered can only be adopted during a legislative session. Texas A&M's testimony indicated they believe they already can construct improvements within the forest without any legislation. The only certain way to completely restrict Jones State Forest is by advancing this revised language."
You can read the revised bill on Senator Creighton's Facebook page.
Bowen said SJSF is pleased Senator Creighton has been open to suggestions.
"We appreciate Senator Creighton's efforts, and the many others that supported our interest, in protecting Jones State Forest," Bowen said. "We are now looking forward to working with him to strengthen the language, and we will be reaching out to him soon."
Creighton said Senator Seliger indicated a vote will take place at the next Senate Higher Education Committee hearing on Wednesday May 3.
Meanwhile, at a Woodlands Township board meeting April 26, the board issued a proclamation to reiterate its opposition to any development in Jones State Forest.
The Township does not have jurisdiction over the forest, but has interest in the issue because the forest covers more than 1,700 acres of land at FM 1488 and Hwy. 242, which is adjacent to The Woodlands community.
Click here to follow the bill's progress.