/

/

Traffic alert: YMCA Run Thru The Woods Thanksgiving morning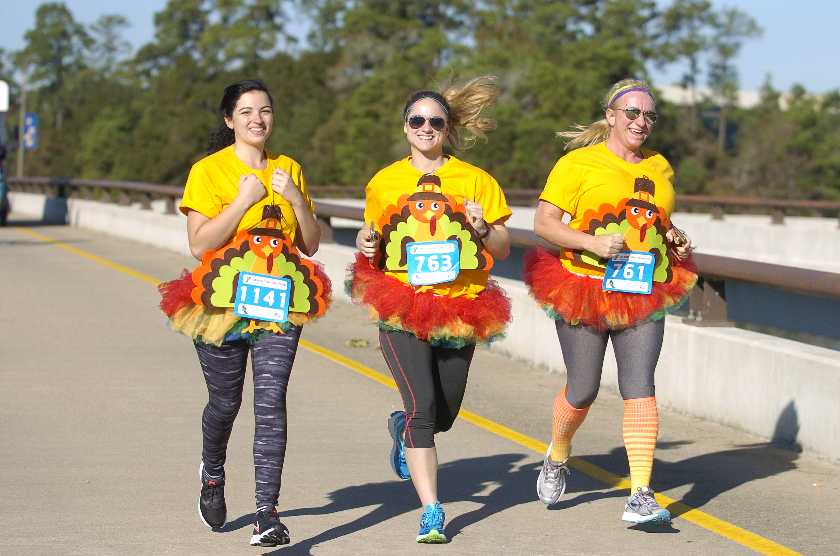 THE WOODLANDS, Texas -- The YMCA's annual Run Thru The Woods has become a tradition, which is why, on Thanksgiving morning, thousands of people will walk, run or trot their way through The Woodlands.
That also means road closures. Here's the list:
4:30 a.m. – 11 a.m.: Lake Robbins between Six Pines and Grogans Mill closed
5:15 a.m.– 10 a.m.: Six Pines between Lake Woodlands and Six Pines closed
7 a.m. – 10 a.m.: Lake Woodlands east and west bound between Pinecroft and Lakeside Blvd closed
7 a.m. – 10 a.m.: Lakeside Blvd closed between Lake Woodlands and Research Forest
7 a.m. – 10 a.m.: Technology Forest Drive closed between Lakeside BLVD and New Trails
"YMCA Run Thru The Woods is a great way to begin Thanksgiving Day and kick off the holiday season," said Roxanne Davis, community liaison of The Woodlands Family YMCAs. "There's the excitement of thousands of people pulling together with purpose, and it's a great way to spend time with family and friends, to encourage each other, and give thanks and support local nonprofits, including the YMCA."
The annual event has been a source of fundraising for local charities for 27 years, raising more than $2 million.
Registration for the 1-mile, 3-mile and 5-mile race ends at noon Wednesday, November 22.