/

/

Top 5 Things to Do this week in The Woodlands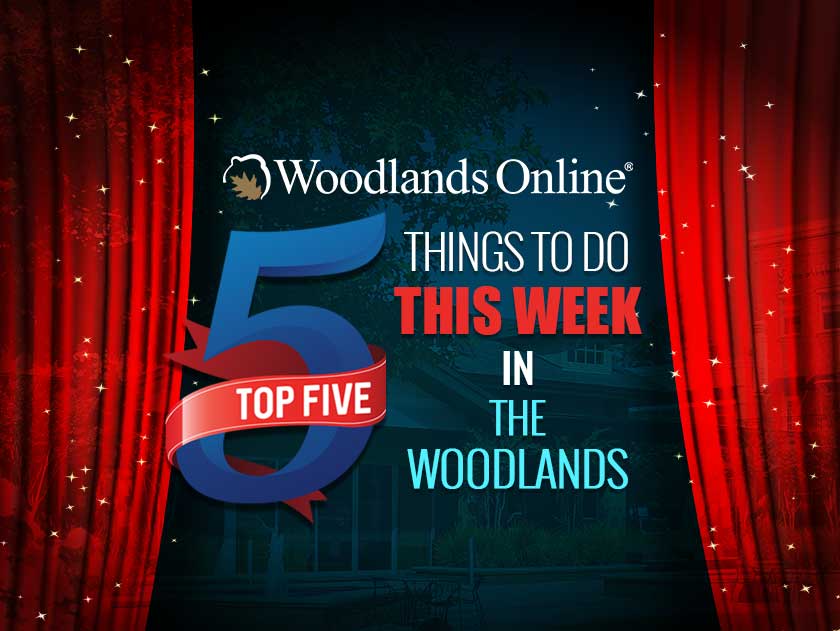 THE WOODLANDS, Texas -- The first week of summer is officially here, even though it's already been super hot. With that in mind, how about some ideas for indoor activities? And maybe one or two outdoors, because we are hearty Texans who know how to have fun in the sun. Here's this week's Top 5 Things to Do in The Woodlands.
Are you a real estate professional looking to mix and mingle with like-minded people? Are you a newbie, or maybe just thinking about a career in real estate? The Woodlands Real Estate Investment Association meets monthly to make deals, learn from each other and network. Hosted by The Woodlands Eco Realty, the next meeting is at 7 p.m. Monday June 18. Click here for location and more information.
If you haven't visited Space Cadets Collection Collection, 27326 Robinson Road, Suite 117, you ought to. There is so much to discover for people of all ages. Give it a try at Pokemon night, 5 p.m. – 8 p.m. Wednesday June 20. "On any given week we have 25-40 players aged from 6-40+. Yes, we have moms and dads that play also," says owner Ms. Jen.
Why talk about the old days when you can sing about them? Jason Boland, Cody Canada and Mike McClure, all from Oklahoma, get together each year to sing the stories that have made each of them the stars they are. Check them out at Dosey Doe – The Big Barn Thursday June 21 for Yellow House Revisited, a storytelling session like no other. Tickets price includes a three-course dinner at 6:30 p.m. Get your tickets here.
We all need to get our groove on, no matter our age. That being said, dance styles are different for each generation – and this event is for adults 50-years or older. It's Dance Night with Scott Kerr and the East River Band at the recreation center at Rob Fleming Park Thursday June 21. The fun begins at 7 p.m. Fee is $7 at the door. For more information, call 281-516-7348.
Free concert under the direction of a maestro? Yes, please! It's A Night of Dance at 8 p.m. Friday June 22 at the Cynthia Woods Mitchell Pavilion. Every year since 1990, young professional musicians attend the University of Houston for a four-week summer intensive orchestral fellowship program – and it culminates at the Pavilion. The Texas Music Festival Orchestra takes the main stage at 8 p.m. under Maestro Brett Mitchell. Support young talent as they embark on a live show at one of the best venues, right here in The Woodlands. Pre-concert activities begin at 7 p.m. Scouts of all ages will have the opportunity to complete their music merit badge. For the adults, enjoy a complimentary wine tasting in the pit.