/

/

Montgomery County Emergency Management: Prepare for Stormy 4th of July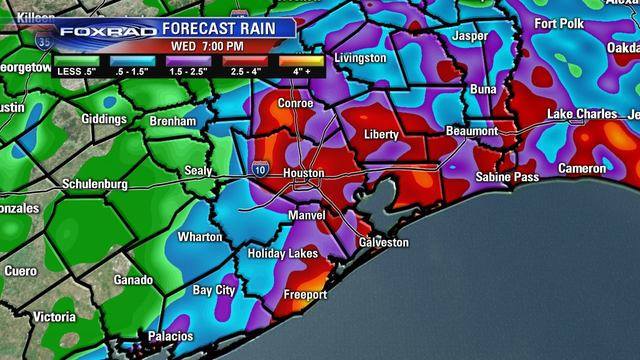 THE WOODLANDS, Texas -- If you are planning any 4th of July celebrations be sure to make preparations for potential heavy rainfall. The National Weather Service is predicting rain to begin this evening, but Montgomery County will see excessive rainfall tomorrow.
Coupled with these thunderstorms expect rainfall amounts in the 1-3 inch range likely, with isolated amounts in excess of 4-5 inches possible, frequent lightening and gusty winds between 30-40mph possible. This weather pattern should end Wednesday evening.
At this time flooding is not a concern, but if the system stalls or trains across the same area excessively, street flooding might occur. Use caution when driving especially in areas prone to flooding.
The Office of Homeland Security and Emergency Management, and its partners will continue to monitor and update on any changes.
For help and information on preparing for disasters, download our new preparedness app ReadyMCTX to your mobile device. Now is the time to prepare.
To receive emergency alerts to your phone or email from Montgomery County Office of Emergency Management, register at http://www.mc911.org/page/ecd.AlertMCTX. When you are creating your profile, you must check the box next to Share my Smart911 Profile with TX-Montgomery-County-911 to support emergency preparedness.
Stay informed and monitor conditions for Montgomery County and the surrounding area on the Office of Homeland Security and Emergency Management website www.mctxoem.org, Facebook, or twitter, NOAA Weather Radio, KStar 99.7FM.