/

/

Meals on Wheels Montgomery County 'Cigars Under the Stars' fundraiser eases waitlist for seniors
Meals on Wheels Montgomery County 'Cigars Under the Stars' fundraiser eases waitlist for seniors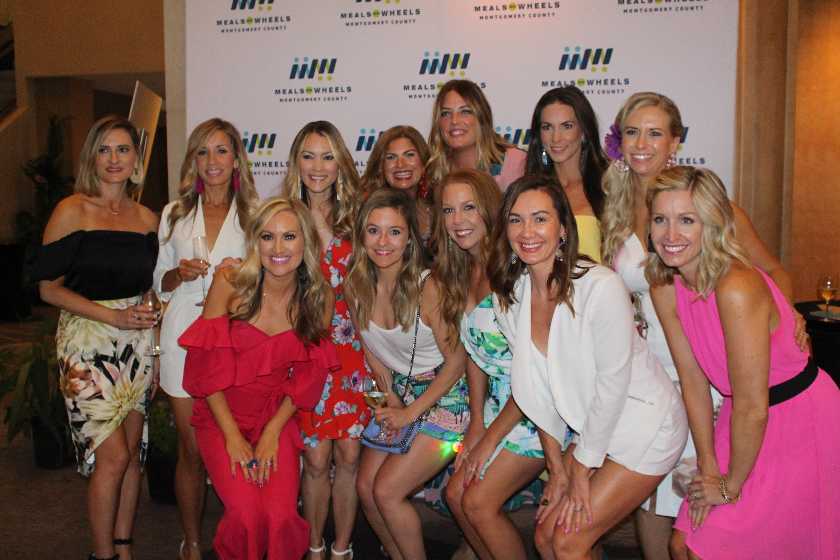 MONTGOMERY COUNTY, Texas -- Meals on Wheels Montgomery County (MOWMC) raised with roaring success more than $55,000 when they held their second annual Cigars Under The Stars fundraiser themed "Miami Nights" at The Westin at The Woodlands on May 24.
The evening delighted more than 140 guests with a tropical ambiance highlighted by great music from local deejay Eddie Dolan and a Cuban cigar roller. Cigar aficionados stepped out to enjoy the patio, which had been cooled off after a light summer rain shower, while taking in the view overlooking The Woodlands Waterway.
The event was generously presented by American Fire Systems and sponsors Treadstone Energy Partners and Kyle & Heather Sanford, and graciously organized by co-chairs Heather Sanford and Erin Dore and their talented committee, Leslie Reilly, Brittany Noyes, Ashley Vanar, Leah Ford, Adrienne Blessing, Jerissa Belsha, Megan Seder, Beth Landgraf, Ashley Guillory, Falynn Derderian, who spared no detail.
Kicking off their 45th anniversary of service in Montgomery County, attendees helped Meals on Wheels achieve their evening's goal of raising funds to add 45 seniors to service.
"As Montgomery County continues to grow at rapid rates, the need for our services continues to increase," explains Summer Day, Executive Director of MOWMC. "With a record number of homebound elderly requesting meals each month, the need for our services is obvious. We have the infrastructure to support it, however, all we need is funding. We are so grateful for the generosity of the sponsors and guests who attended this event to help support our mission."
The mission of Meals on Wheels Montgomery County is to foster the independence and dignity of homebound seniors in Montgomery County by providing them with nutritious meals, transportation, and caring connections. MOWMC serves disabled homebound seniors nutritious lunch meals Monday through Friday. Serving 580 people each weekday, they help aging neighbors in our community remain well nourished, connected to the community, and independent within the comfort of their own home. MOWMC exists to improve the lives of homebound seniors in Montgomery County.
For more information about Meals on Wheels Montgomery County or to make a donation, please contact Bonnie Pfrenger, Director of Development at MOWMC, at (936) 756-5836 or bonnie@mowmc.org or visit www.mowmc.org.