/

/

Committee preparing for Children's Safe Harbor's "Know Us Before You Need Us – 20th Anniversary Luncheon" Sept. 21.
Committee preparing for Children's Safe Harbor's "Know Us Before You Need Us – 20th Anniversary Luncheon" Sept. 21.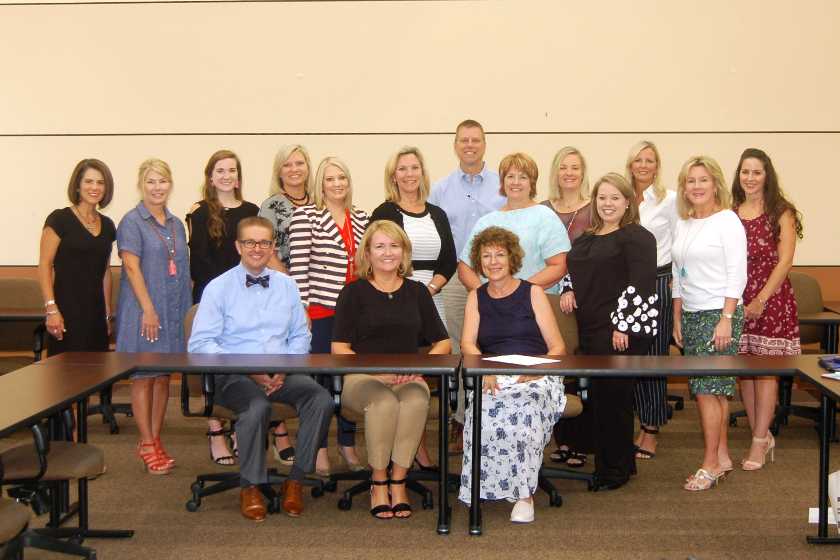 MONTGOMERY COUNTY, Texas -- The committee for the upcoming "Know Us Before You Need Us – 20th Anniversary Luncheon" to benefit Children's Safe Harbor is hard at work.
Sponsorships and auction items are rolling in and the décor plans are being finalized for the event, to be held Friday, Sept. 21 st at The Woodlands Waterway Marriott Hotel and Convention Center from 11 a.m. to 1 p.m.
Led by honorary co-chairs the Honorable Judge Lisa Michalk and her husband Dan Michalk, the committee includes Laura Bond, Dr. Dawn Schwab-Broadbent, Russell Broadbent, Tanya Bryan, Sheryl Campbell, Bronya Coleman, Keith Coleman, Sheila Dowell, John Frere, Angie Gill, Darron Gill, Liz Grimm, Holly Gruy, Nancy Hebert, Jennifer Hudson, Mary Nan Huffman, Amy Iademarco, Jo Ann Linzer, Kelly Malatesta, Brandi Melton, Dean Melton, Kim Perry, Scott Perry, Paul Purcell, Vince Santini, Burcu Ugurdag, and Courtney Williams. The Wolford Group is serving as the non-profit consultant for the luncheon.
The event will raise funds for the nationally-accredited children's advocacy center whose mission is to reduce the trauma of child victims of sexual abuse and severe abuse. Children's Safe Harbor serves children ages 2-17 in Montgomery, San Jacinto, and Walker counties and receives referrals from local law enforcement and children's protective services caseworkers.
During the luncheon, Children's Safe Harbor will celebrate its 20 th anniversary of service to the local community and kick off their "Know Us Before You Need Us" campaign to raise awareness about child abuse. Judge Michalk of the 221 st District Court, who was instrumental in establishing this children's advocacy center delivery system two decades ago, will share an inspiring review of the progress of Children's Safe harbor's 20-year journey.
In addition, there will be a special presentation by the architectural firm Trante+Johnson. Design plans and a virtual walk-through will be shared for Children's Safe Harbor's new and expanded 40,000- square-foot facility where children and families will be served in a child-friendly environment to facilitate a comprehensive, multi-disciplinary team approach to intervention, investigation, prosecution and treatment within in one location.
According to Executive Director Victoria J. Constance, MSPH, PhD, Children's Safe Harbor has outgrown their current facility due to the increase in local population, which has resulted in an ever- growing number of cases each month. Children's Safe Harbor ranks 7th out of 71 children's advocacy centers in Texas for numbers of children served in the year 2017.
"My husband, Dan, and I are thrilled to be serving as the honorary co-chairs for this new event," said Judge Lisa Michalk, who was part of a committee that helped establish Children's Safe Harbor in 1998. "We are avid supporters of this non-profit and champion the important and vital service it provides to children in the community."
Dan Michalk, who is the founder and president of Waterway Wealth Management in The Woodlands, added, "Over the past two decades, we've seen the hard work of Children's Safe Harbor's executive director Dr. Victoria Constance, who has been leading this organization since almost day one. She and her team work diligently to serve traumatized and abused children and to advocate awareness and education about child abuse to empower our community to protect its children."
Texas Children's Hospital is the exclusive presenting sponsor. Other sponsors to date include: Children's Champion – Manners/Coole Foundation; Children's Patron – Waterway Wealth Management, Dan & Lisa Michalk; Children's Advocate – Anonymous, Arena Energy Foundation, Montgomery County Medical Society, Rod & Jamice McMahon, Woodforest National Bank; and numerous Children's Warrior sponsors. Hello Woodlands is the media sponsor.
For more information or to register as a guest or sponsor, visit www.ChildrensSafeHarbor.org. and click the red "Register For The 20 th Anniversary Luncheon" button or contact Ann Wolford at annwolford04@gmail.com. Children's Safe Harbor is a 501 © 3 nonprofit corporation.