High school football: Oak Ridge War Eagles look to erase last season's dismal end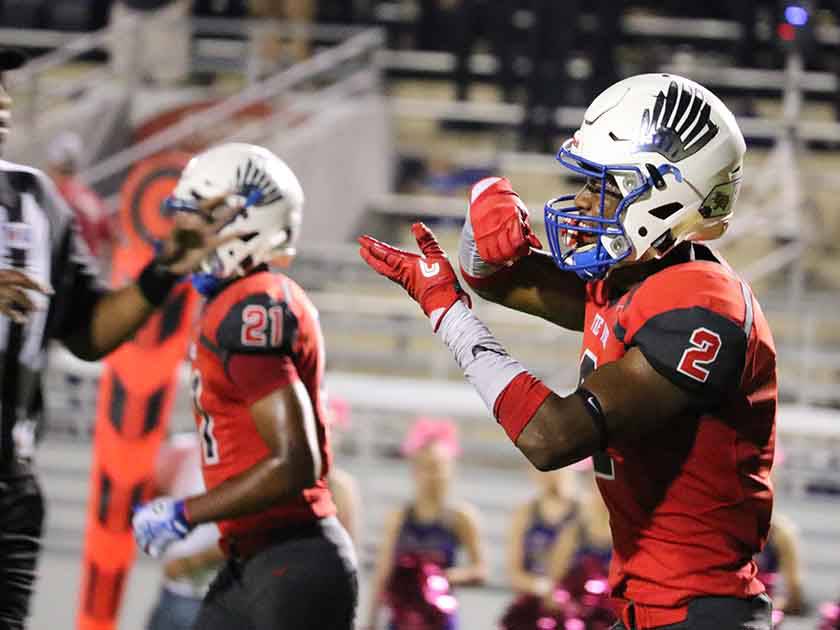 THE WOODLANDS, Texas – War Eagle football is back for the 2018-2019 season – a playoff Conroe ISD team in the making, hoping to build off last season's hype where they ended the season with a 6-4 record.

War Eagle nation has had Head Coach and Athletic Director Dereck Rush under the helm for seven years, and he's coached actively for about 20 years. He's showed new highs and lows for the program, but most importantly he's showing that he is the right man for the job.

War Eagle playoffs made its return in 2014, with a stronger showing than ever, starting the year 6-0, to a slow four game losing skid. If anything was proven from last season for the War Eagles, it was that they can start off stronger than ever. If they can finish at the same rate, they will be show stoppers.

Four-years removed from the playoffs, Dereck Rush made the right adjustments with the staff, and kids to turn it around and have a strong showing in 2017-2018, where they showed that War Eagle football can become the dark horses in the division. With better defense and more experience comes success.

On the offensive side of the ball, Kavon Townsend is going to be relied upon heavily from being a QB/WR 1 position. Losing their senior quarterback Bishop Durst to graduation, Townsend has to be the next leader up. He is their purest former passer and athlete, so expect him to be the day-one starter in whatever role will fit the bill best. His long ball-passing has been looking great in preseason videos.

Senior Darrius Jelks will also be back in action. The number-one wide receiver had a breakout season in 2017-2018, and will have his hands full with all the top cornerbacks trying to lock him down while getting his rhythm with junior Kevon Townsend.

Defensively is where the heart and soul of the War Eagle chant will be all season. At the local Conroe Noon Lions Club Luncheon, coach Dereck Rush specified that he had some true leaders, and was proud of his 2-year returning starters such as Tyler Johnson (Offensive Line) who is a UT commit, Justin Tesno (Offensive Line), Darrius Richmond (Defensive Tackle), JD Heard (Safety), Cameron Barajas (Linebacker).

The 2018-2019 season could be something new for Derrick Rush, as it could be the most successful bunch he's had in his helm.