/

/

Cooper Senior Selected As Ambassador For Space Exploration, STEM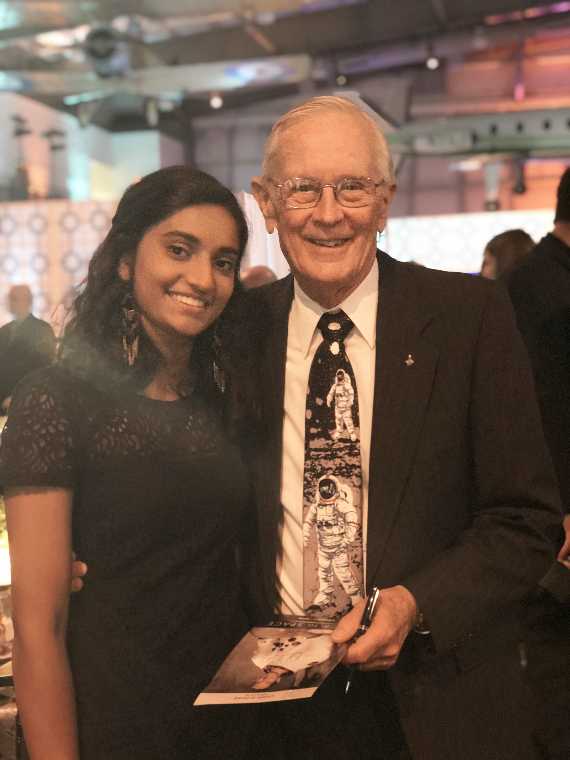 THE WOODLANDS, TX -- In conjunction with the 50th anniversary of Apollo VII, Lisa Alexander, a senior at The John Cooper School, attended a gala event in Dallas on October 19 as a Student Ambassador with Back To Space (BTS), a STEM (science, technology, engineering and math) program for students in grades eight through 12.

Alexander was one of 25 BTS Student Ambassadors announced at the gala and selected based on a nationwide search. As a BTS Ambassador, she will have the opportunity to work with Apollo astronauts to educate others about the significance of the Apollo missions, and promote the importance of continued space exploration.

Alexander's acceptance into this select group comes as no surprise, based on her experiences to date. As a founding board member of Cooper's STEM Club, formed just last year and now doubled in size, she leads the effort to promote the significance of a STEM education on campus.

From last November through April, Alexander worked on a hypothetical mission to the moon as a participant in the Texas High School Aerospace Scholarship Program offered by NASA. Last summer, she was a member of an (hypothetical) aerospace engineering team through a summer intern program sponsored by NASA, Texas Space Grant Consortium and UT-Austin Center for Space Research, that was charged with measuring lunar volatiles.

"I witnessed Lisa and her summer internship group from the NASA SEES program presenting their scholarly research," said chemistry teacher and STEM Society faculty sponsor, Cathy Mock. "Lisa was poised, confident and informed as she and her colleagues detailed their collaborative aerospace engineering project."

Alexander is a member of Cooper's varsity volleyball team and Interact Club and wants to pursue a degree in aerospace engineering or computer science. She gained additional inspiration at the BTS gala that was held at the Frontiers of Flight Museum in Dallas, when she had the opportunity to meet team members of the historic Apollo 7 mission, including Apollo 15 command module pilot Al Worden, Apollo 16 lunar module pilot Charlie Duke and Apollo 7 lunar module pilot Walt Cunningham.