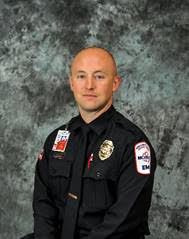 THE WOODLANDS, Texas -- Little revelers can take in all of the fun of New Year's Eve on Monday, Dec. 31, during celebrations designed especially for them at The Woodlands Children's Museum.

High Noon Countdown presents special children's festivities 9-10:30 a.m., 11:30 a.m.-1 p.m.and 2-3:30 p.m. During that time, children and their adults can join in the museum's Bubble Wrap Dancing, design their own silly hats in the MUSE art bar area and enjoy live entertainment before the event finale: a New Year's Eve countdown.

The countdowns—complete with silly hats, noisemakers, which museum staff will hand out for all to enjoy five minutes in advance of the classic balloon-and-confetti drop—is scheduled at the strike of 10:30 a.m., 1 p.m. and 3:30 p.m. sharp.

"We are limiting our number of attendees this year for each scheduled presentation, so children and families can really enjoy the festivities that usher in a brand New Year," said Angela Colton, executive director of the museum. "For little ones, the countdowns are a chance to cheer and experience this magical time that many grown-ups already know, but truly want to share with their little ones."

Entertainment during High Noon Countdown will include Tom's Fun Band, scheduled to perform at 10:25 a.m., and 12:55 and 3:25 p.m.

Claude Sims will demonstrate amazing juggling feats at 9 and 11:30 a.m., and 2 p.m.

Attendance to these celebrations will be limited to ensure a safe, positive experience for everyone who attends and the museum will be open on Dec. 31 only during the scheduled High Noon Countdown festivities.

Admission is $4 for museum members and $8 for non-members. Member tickets will be available beginning Nov. 26. Non-member tickets will go on sale Dec. 3.

The Woodlands Children's Museum is recommended for ages 7 and younger. Children must be accompanied by an adult at all times.

For more information, visit woodlandschildrensmuseum.org or call 281-465-0955.