Construction underway for the new Zanti Cucina Italiana restaurant at The Woodlands & Magnolia corridor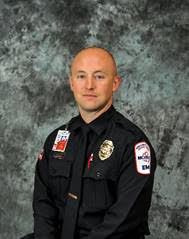 THE WOODLANDS, Texas -- Attention, Italian food aficionados! Construction is underway for Zanti Cucina Italiana restaurant at the new Westgate Crossing mixed-use development located at the corner of 10000 Research Forest Drive and Egypt Lane in The Woodlands/Magnolia area, near the FM 2978 and FM 1488 corridor. The restaurant is the first pad site to be constructed within the development, which will offer an array of dining, retail, medical and office space.

The first concept of its kind, Zanti will present authentic Italian cuisine in a well-appointed, casual atmosphere. The restaurant is owned by the Pelaez brothers, who come from a long line of family-owned hospitality businesses.

"With Zanti, we want to offer our community handmade Italian dishes made with the season's best ingredients, like freshly-prepared pasta and Neapolitan pizzas among other dishes," said Rodrigo Pelaez. "A warm and charming atmosphere will be accented by contemporary décor and will feature a climate-comfortable outdoor patio, pizza station, chef's table, lively dining room, full-service bar and private rooms to provide the simple splendor of the Italian experience."

The approximately 8,000-square-foot Italian restaurant can accommodate 227 +/- guests, 45 of whom may enjoy the spacious private dining room.

The restaurant's chef from Italy is spearheading the menu. The menu will include traditional dishes as well as select chef favorites for lunch and dinner. A full-service bar with signature spirits and carefully-selected wines will offer a warm Italian welcome to guests awaiting a table, or in simple search of a cocktail hour with friends.

"Although we are in the initial phases of introducing the restaurant, we are already hearing a buzz of excitement within the local community about its debut," Pelaez added.

Zanti is set to open its doors in the spring of 2019. For more information, visit www.zanticucina.com.