/

/

Friday and Saturday Weather Update for Montgomery County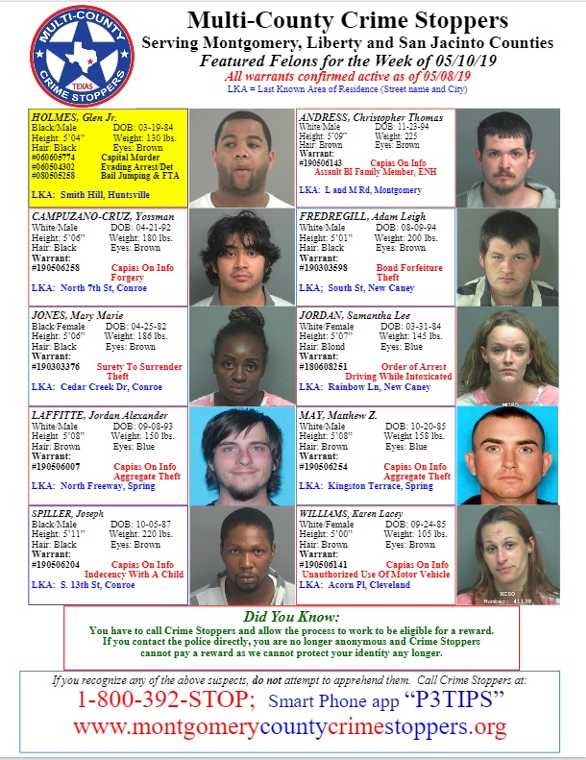 THE WOODLANDS, Texas -- Weather forecasts continue to predict numerous showers and thunderstorms to pass over the Southeast Texas region beginning Friday mid-afternoon. It's anticipated that the heavy rains should move out of the area Saturday morning around 9AM, with the heaviest rain forecast to fall between 3am and 8am Saturday. The National Weather Service has increased the rainfall amounts for Montgomery County to between 3 and 6 inches. Due to the slow movement of the cold front it could produce isolated rainfall amounts of 8 to 10 inches in some areas.

This episode of heavy rainfall could result in flash flooding along area roadways, underpasses and low lying areas as well as small creeks and tributaries. Significant travel impacts are possible as some roadways may become impassable. Be especially cautious driving at night when poor visibility could impede your ability to see high water on roadways. Turn Around, Don't Drown.

Montgomery County and surrounding counties will be under a flash flood watch beginning Friday afternoon through Saturday morning.

The River Forecast Center is predicting minor to moderate river flooding on the West Fork of the San Jacinto in Humble, and on Peach Creek near Splendora. They also predict that we may see minor flooding on Caney Creek near Splendora and on Lake Creek above the Woodlands. Currently they expect that Spring Creek and the East Fork of the San Jacinto should stay just within banks. This is all very dependent on how much rain actually falls in our area and in these watersheds. As rains begin, more data on exact river and stream issues will be refined.