/

/

Crisis Assistance Center Receives Generous Donation From Hindu Temple of The Woodlands
Crisis Assistance Center Receives Generous Donation From Hindu Temple of The Woodlands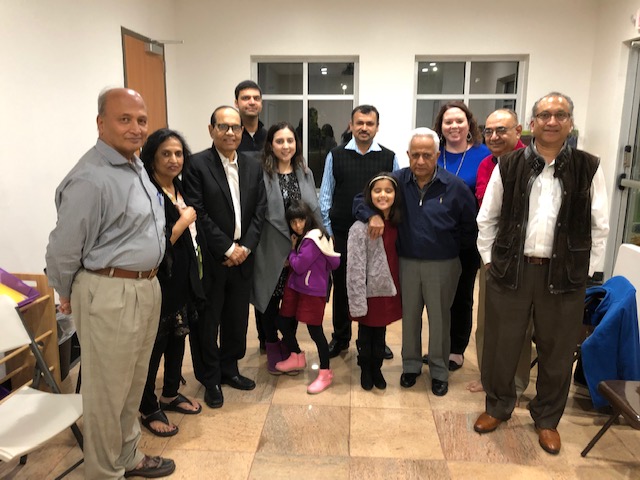 THE WOODLANDS, Texas -- Crisis Assistance Center is pleased to announce the generous donation of $5,000 from the Hindu Temple of The Woodlands and matched by the Jabrisa Foundation (and the Tripathy Family).

Brought together in the aftermath of Hurricane Harvey, The Hindu Temple of The Woodlands and Crisis Assistance Center joined forces to help feed those that are hungry and food insecure in Montgomery County. In Hinduisim, Dharma means duty and virtue referring to the power that upholds the universe and society. The Senior Forum of the Hindu Temple of The Woodlands chose to partner with Crisis Assistance to ensure that their neighbors in their community will be fed. For the second year The Hindu Temple of The Woodlands, Senior Forum and the Jabrisa Foundation/Tripathy Family have ensured the funds are being used through CAC to feed the greatest numbers of people in their community.

The Hindu Temple of The Woodlands was established in 2005 and inaugurated several years later, it serves the religious, cultural, educational, and social needs of the surrounding community, as well as providing services and opportunities to serve others to all age groups.

The temple and its members are generous to the local community. Last year, over $30,000 was gifted to the Harvey Relief Fund; along with volunteers providing hot meals to the flood victims. Teams of members helped with clean up. The temple and its Seniors Forum donate to the Montgomery County Women's Center and to Crisis Assistance Center Client Choice Food Pantry.

Free Yoga and Meditation classes are conducted in the temple.

Located at 7601 S Forestgate Dr, just off Woodlands Parkway, in The Woodlands (Spring), TX 77382 or for more information visit the temple's website at www.woodlandshindutemple.org.

Crisis Assistance Center (CAC) is a not-for-profit agency committed to providing quality social service programs those in crisis throughout all of Montgomery County.

The mission of Crisis Assistance Center is providing resources to meet basic needs and improve quality of life for our neighbors in Montgomery County. Strengthened through collaboration with community and faith partners, we honor and restore the dignity of individuals and families to attain greater levels of responsibility and financial independence, by delivering assistance and life lasting strategic solutions.

Crisis Assistance Center is focused on building stronger client relationships and assisting families in establishing attainable goals, accessing community resources and gaining valuable skills pertinent to their success. Case management and support go beyond the "Band-Aid" and provide ongoing community resources to establish a stronger foundation to lift families up towards self-sufficiency.

For more information about Crisis Assistance Center, please call

936-539-1096 or visit www.cac-mctx.org.