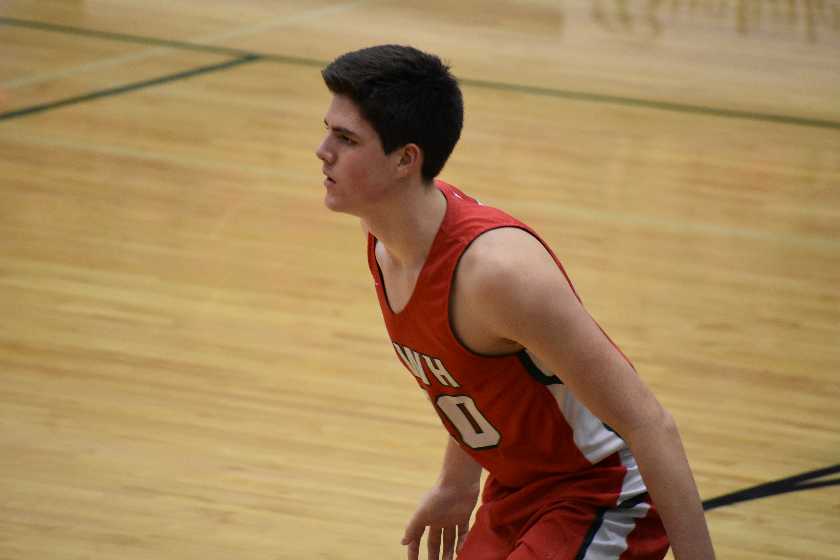 THE WOODLANDS, Texas—In a crucial district matchup Friday night, Klein Collins defeated The Woodlands High School Basketball 61-57. The Tigers move to second place in the district while The Woodlands slides to the fourth spot.



Senior captain Charlie Zorn started out with a bang, scoring the Highlanders first 11 out of 15 points. The point guard erupted for 30 points in the team's loss. Zorn's scoring gave the Highlanders held the early lead going into halftime 30-25.



Keeping the Tigers in the game was Jacob Paske. The Senior scored 11 of his 21 points in the first half to stay within 10 points of the hot Highlander team. Paske's night ended early after fouling out with under two minutes in the fourth quarter. Foul trouble would hurt both teams late in the game, with Highlander Charlie Zorn also having to sit a few minutes late in the game with four fouls.



While Paske was forced to sit, senior Carter Rhyne stepped up. The guard, who also doubles as the school's varsity quarterback nailed a three-pointer with under a minute left to give the Tigers the lead.



Still in the playoff picture at the moment, the Highlanders will have a tough last few week of the season—starting with district leaders Klein Forest on Tuesday.