/

/

Significant Weather Advisory for The Woodlands and Southeast Texas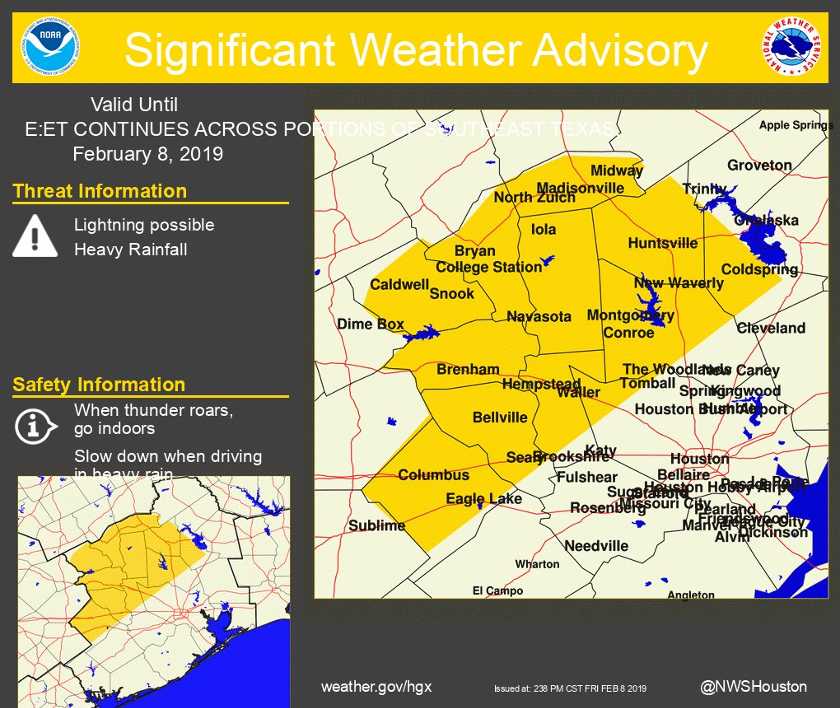 THE WOODLANDS, Texas -- The NOAA has issued a statement, in regards to the inclement weather and cold temperatures.

The weather statement states that around 2:30pm, motorists around our area reported a mixture of rain and sleet, which could cause slippery driving conditions on roadways, especially overpasses and bridges. Accumulation is not expected. An occasional thunderclap or lightening strike may be seen or heard.

It is urged that if you must travel around the area this afternoon, you allow yourself extra time and keep a greater distance between yourself and the vehicle in front of you.

Locations affected by this advisory include The Woodlands, Conroe and other cities North and West of the greater Houston area.

To read the statement in it's entirety, please click here.