/

/

Lone Star College students awarded scholarships at 26th annual Chancellor's Breakfast
Lone Star College students awarded scholarships at 26th annual Chancellor's Breakfast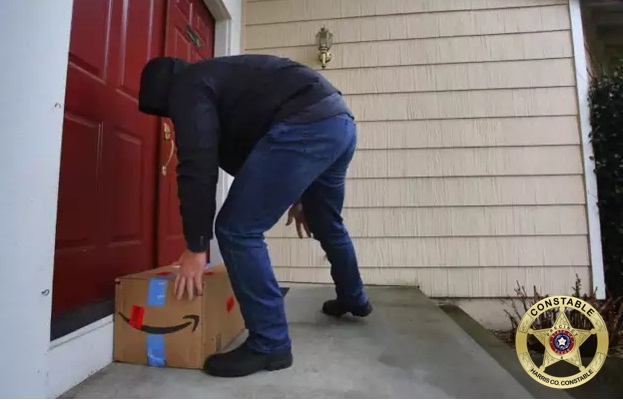 HOUSTON, Texas – Six Lone Star College students shared personal stories of achievement, overcoming difficulties and a commitment to their education during the 26th annual Chancellor's Breakfast.

"As I hear their stories, I'm reminded what an important role Lone Star College can play in the lives of students," said Stephen C. Head, Ph.D., LSC chancellor. "It is truly a privilege to listen to them share their personal stories of triumph and success."

The Chancellor's Breakfast recognized 12 LSC students for their winning essays. Each student received a $1,000 scholarship made possible due to the generosity of LSC Foundation donors and supporters.

Alis Rodriguez, LSC-CyFair; Alberto Gonzalez, LSC-Process Technology Center; Mary Vallery, LSC-Montgomery; Johnesia Davis, LSC-Victory Center; Marisela Flores, LSC-Tomball; and Luis Rodriquez, LSC-University Park were selected to read their essays to the attendees.

Scholarships were also awarded to Amber Hatton, LSC-Atascocita Center; Sarai Barragan, LSC-Conroe Center; Edward Waltz, LSC-Creekside Center; Derrick Rivera, LSC-Fairbanks Center; Ruth-Anna McDonald, LSC-Kingwood; Dusti Miller, LSC-North Harris; and Johnesia Davis, LSC-Victory Center.

"These students stories were personally inspiring to listen to," said Nicole Robinson Gauthier, CFRE, LSC Foundation executive director. "Their scholarships were made possible by the generous support from the many individuals, families, businesses and foundations which help Lone Star College students achieve their dreams."

Each year, LSC students are invited to participate in the essay contest to write about "How my Lone Star College experience has influenced my life." Winners are selected by campus committees before the breakfast event, which was held Feb. 26 at the Lone Star Community Building in The Woodlands.

Excerpts from this year's student essay winners who spoke at the Chancellor's Breakfast:

Alberto Gonzalez, LSC-Process Technology Center

"I would say my Lone Star College experience has influenced me by teaching me how to become a good person not just a good student. If it were not for Lone Star College, and more specifically a professor I met at the LSC-Process Technology Center, I would be working at a dead-end job somewhere; I would be completely oblivious to my own capabilities and potential. I would not be the student I am today that cares about his community and about self-improvement."

Alis Rodriquez, LSC-CyFair

"In attending Lone Star College, I have learned to take things slow. Life is not always going to wait for me, but I cannot force things to happen. I began to humble myself and appreciate what I do have and the opportunities that have opened from my attending this college. The professors I have met and the friends I have made have made my attendance memorable, and this is only the beginning."

Mary Vallery, LSC-Montgomery

"Lone Star College-Montgomery has made it possible for dreams I never thought possible to become a reality. The education is superior and the excellent reputation of Lone Star College-Montgomery's nursing programs is well-known in the community, As I use Lone Star College-Montgomery as a platform to launch the next level of my education, I will always consider it a home I am proud to be part of, a place I received my confidence and competency and I will continue to encourage others to find their education here."

Johnesia David, LSC-Victory Center

"Lone Star College provides students with all type of resources from tutoring, to counseling, scholarships and more. The institution provides resources that help us so our education will not be interrupted. The student services advisers go the extra mile by making sure we keep everything in compliance. There are also resources like counseling. My experiences at Lone Star College have led me to the conclusion that LSC cares about my success, education and well-being!"

Marisela Flores, LSC-Tomball

"As a first-generation student, still, in the process of graduating, I hope that I can unlock a dusty door that was once opened for my youngest siblings in hope to inspire them to strive for a better future. Lone Star College-Tomball has not only impacted my life tremendously but along the way, my experience at Lone Star College-Tomball will provide insight for an even better future for my younger siblings that will come after me."

Luis Rodriquez, LSC-University Park

"The services that Lone Star University Park provide are amazing. From all the classes that I have taken in this campus, I have never met a professor that is teaching just to teach. Everybody has gone above and beyond to truly help me pass and excel in life. Lone Star College has been with me through my highs and my lows. It has seen me grow from a cocky teenager to a mature-ish adult. Lone Star has made a huge impact on me, and I will always be indubitably thankful and grateful for what Lone Star has provided for me."

Founded in 1991, the Lone Star College Foundation has expanded its initial investment of $20,000 into an extensive portfolio of over $27 million. Since its inception, the Foundation has provided over $14 million in scholarships to nearly 14,500 students, as well as more than $6 million in program support. In 2017-18 alone, LSC Foundation raised $3.3 million and provided nearly $1.5 million in scholarships to 1,600 students, and $2.2 million in program and emergency support to Lone Star College. The mission of the LSC Foundation is to change lives through student scholarships and quality educational programs achieved by excellence in relationship building, fundraising and investment management. Visit LoneStar.edu/Giving for more information.

Lone Star College offers high-quality, low-cost academic transfer and career training education to 99,000 students each semester. LSC is training tomorrow's workforce today and redefining the community college experience to support student success. Stephen C. Head, Ph.D., serves as chancellor of LSC, the largest institution of higher education in the Houston area with an annual economic impact of nearly $3 billion. LSC consists of six colleges, 10 centers, two university centers, Lone Star Corporate College and LSC-Online. To learn more, visit LoneStar.edu.