/

/

Top 5 Things to Do This Week in The Woodlands - March 25, 2019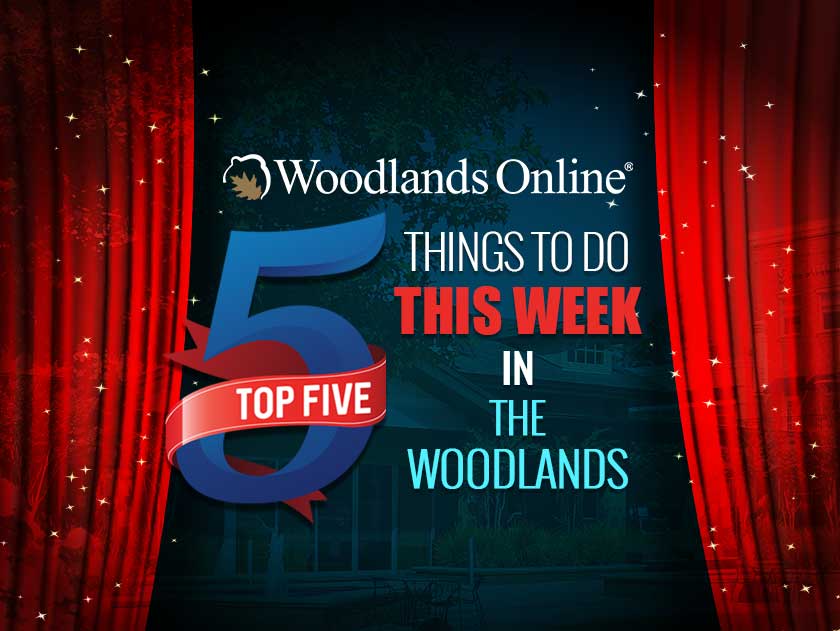 THE WOODLANDS, TX – From live music to coffee with cops, we've got a wide range of activities for you to check out this week in The Woodlands.

Yoga has helped people heal from the inside out for hundreds of years, so it's not surprising it continues to stretch the boundaries of body and mind to this day. Head to the Westin 6:30 p.m. – 7:30 p.m., Monday, March 25, for a stress-relieving yoga session on the deck of the infinity pool. Jess, the 'yoga ambassador' for Lululemon, will guide the session. All supplies, including mat, towels and water, will be provided – and you will automatically be entered into a drawing for a Lululemon yoga mat. Reserve your spot here.

Get to know those who keep our community safe at Coffee with the Cops 8 a.m. – 9:30 a.m., Wednesday, March 27, at Chick-fil-A Alden Bridge. Precinct 3 Constable Ryan Gable along with staff from various departments will be there to visit and chat with residents and business owners about community issues, neighborhood concerns, or just to get acquainted. While you're there, don't forget to Dunk for a Dessert. Make the basket and win a dessert.

Conroe ISD is hosting a Parent & Community Education Night 6 p.m. – 8:30 p.m. Thursday, March 28 at Grand Oaks High School, 9800 Riley Fuzzel. The topic: Effects of Technology on the Adolescent Brain. Dr. Crystal Collier has been working with adolescents and adults suffering from mental illness, behavior disorders, and substance abuse since 1991. This event is for ages 13 and up.

Dennis Quaid in the house! Most of us know Quaid as award-winning actor who starred in numerous movies, but did you know he also has a set of golden pipes? The man can sing! Head to Dosey Doe Friday night, March 29 for a concert/dinner show with Dennis Quaid (a native Houstonian, by the way) and The Sharks. Get your tickets here.

The 2nd Annual Tribute to The Woodlands Music Fest is slated for Saturday, March 30 at Town Green Park. The 12-hour celebration begins at noon and features tribute bands in the likes of Pat Benatar, KISS, Led Zeppelin, ZZ Top, and Blondie. Bring the kids to enjoy the free Kids Zone.