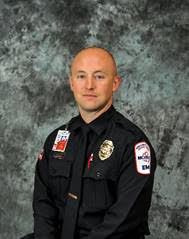 THE WOODLANDS, TX – In honor of Earth Day, The Woodlands Children's Museum will devote the fourth week of April to activities focused on keeping the planet healthy.

Go Green Week will take place 10 a.m.-5 p.m. April 23-27 at 4775 W. Panther Creek Dr., The Woodlands, TX 77381.

Every day of the week, children will be invited to create colorful works of art in the Muse, the museum's art bar, using recycled materials.

New this year, the museum is partnering with PBS's Plum Landing to provide science activities and games that teach children to explore their world and the environment. On Tuesday, April 23, children will be able to participate in an activity called Roots and Shoots, which teaches about water, plant life and that all living things need water to survive. Families who participate in this event will receive a free Plum Landing nature journal, pencil and other giveaways.

Earth Day this year, April 22, is a global event that marks the 49th anniversary of the environmental movement. For families, it is an opportunity to talk about the beauty of the planet and what can be done to help protect it.

"By transforming recycled materials into artistic masterpieces during Go Green Week, we hope that children will feel a sense of inspiration and accomplishment—and that they'll see that everyone can make a difference when it comes to taking care of the Earth," Executive Director Angela Colton said.

To ensure a fun, safe experience for visitors, museum admissions will be limited.

Go Green Week is included in the museum's regular $7 admission price for visitors age 1 and older.

The Woodlands Children's Museum is recommended for ages 7 and under. Children must be accompanied by an adult at all times.

For more information, visit woodlandschildrensmuseum.org or call 281-465-0955.