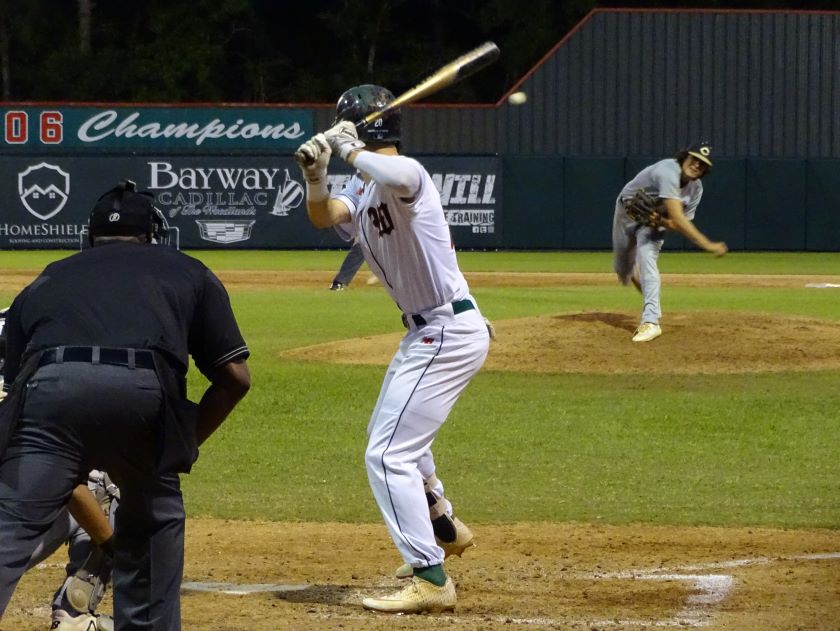 THE WOODLANDS, TX -- What began as a low-scoring, defensive battle between The Woodlands and Conroe, ended as a comfortable 5-1 win for the Highlanders. Through four innings, fans at Scotland Yard watched good pitching and defensive plays, and just one run scored by each team. Highlanders pitcher Jackson Blue and Tigers pitcher Tyler Renfro kept opposing batters in check for the most part, but the game changed in the fifth inning.


Catcher Drew Romo stepped into the batter's box and launched a solo home run into left field that ignited the Highlanders offense. The Woodlands lineup responded by adding three more runs in the sixth to put Conroe away for good.
The win keeps the Highlanders even with Klein Collins in the race for first place for another week. There are still two weeks before the district co-leaders meet, so there's still time for something to change, but it is looking like the game will decide who will be the winner of District 15-6A.
Conroe came into Tuesday's game barely holding on to their playoff spot. Luckily for the Tigers, Klein Oak also dropped their game to Oak Ridge, so Conroe will hold onto a top four spot for at least another week. They will get another crack at the top of the district when they take on Klein Collins at home on Thursday. The Woodlands will play a non-district game against Seven Lakes at Scotland Yard on Thursday at 7 p.m.
This game was a Woodlands Online broadcast brought to you by
Texas Engineered Roofing
with replays by
The Woodlands Dental Group
.