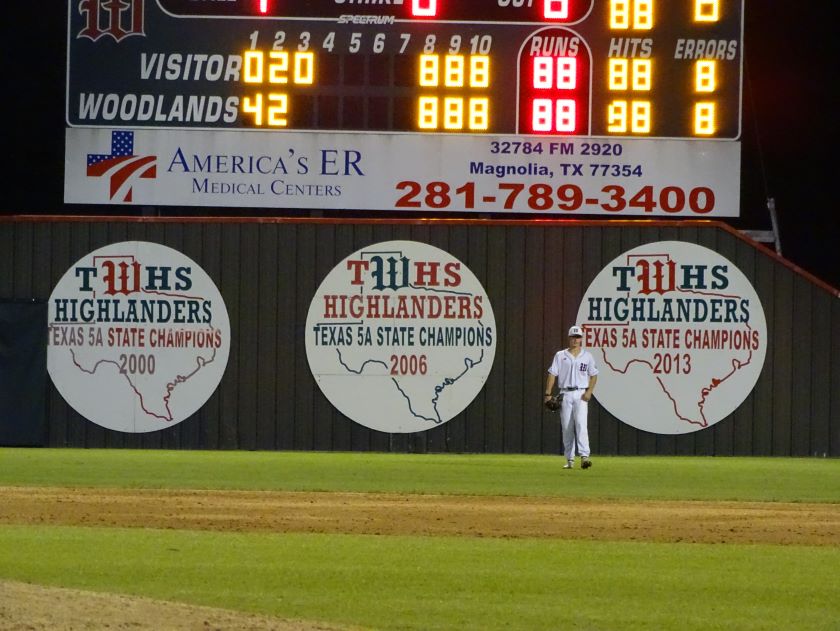 THE WOODLANDS, Texas -- Being one of the top contenders in the state, it's no surprise that The Woodlands, along with Klein Collins, was one of the first teams in District 15-6A to clinch a playoff berth. Last Friday's win 6-2 over Klein, which featured a two triples and two RBI performance from pitcher Will Swope, guaranteed a playoff spot for the Highlanders, so now their main focus is keeping pace with Klein Collins for the top spot in the district.

Conroe dropped a non-district game to Kinkaid last Friday, but the bigger loss for the Tigers came on Tuesday when they gave up six runs in the sixth inning to squander a late lead against Klein. The loss narrowed the gap between them and fifth place Klein Oak. Now, Conroe holds just a half-game lead over Oak for the fourth and final playoff spot in District 15-6A.

Tuesday's game will be an important game for both sides, so it's fair to think that this game should be much closer than the previous meeting on March 14. The Woodlands traveled to Conroe High and lit up the Tigers for 12 runs and 13 hits in six innings for a 12-2 win. The Highlanders were led by the bats of catcher Drew Romo and infielder Harrison Caley. Both picked up two hits, and Romo added 3 RBIs to his impressive day in the batter's box.

Conroe has been in a similar position once already this season. On March 26, Conroe went on the road and upset an undefeated and first place Oak Ridge, 2-1. That win helped Conroe gain a top-four spot, now the Tigers will be looking for another upset win to help keep their top-four spot. However, with The Woodlands on a collision course with Klein Collins in the final game of the season to potentially determine first place in District 15-6A, a Conroe victory will be no easy task.

Tuesday night's game will be a Woodlands Online live broadcast brought to you by Texas Engineered Roofing and The Woodlands Dental Group. First pitch is scheduled for 7 p.m.