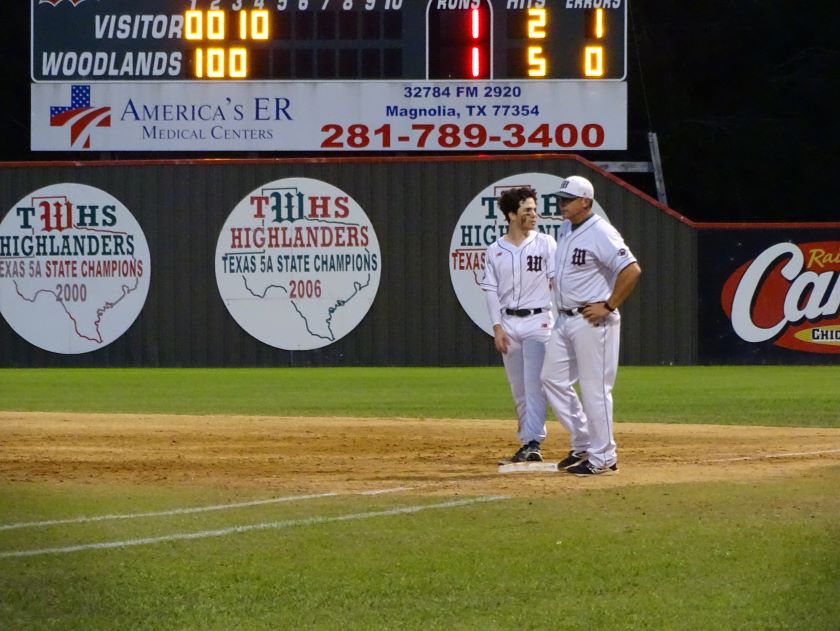 THE WOODLANDS, TX -- The Woodlands baseball team has won eight straight games since their last loss in late March. Who was the last team to beat the Highlanders? Klein Collins, the team that is currently tied for first place in District 15-6A with The Woodlands, and the team hosting them for the most important game of the season on Tuesday.

Both teams have been on a collision course since the end of March when Oak Ridge dropped three straight games to surrender their district lead. Since then, The Woodlands and Klein Collins have played strong baseball to set up this massive showdown. With two games left in the season, Tuesday's game at Klein Collins is basically the de facto district championship game.

The first matchup between the Highlanders and Tigers was all defense. KC pitcher Chris Benavides' homer to center field in the top of the seventh inning was the lone scoring play in the 1-0 Klein Collins victory. Benavides returned to the mound in the bottom of the seventh to pick up three strikeouts and finish his complete game shutout win.

For The Woodlands, WIll Swope also went the distance. Swope gave up three hits and struck out six batters in the loss. He also had a hit of his own, to go along with a hit a piece from the Caley brothers.

First pitch for Tuesday night's game at Klein Collins is scheduled for 7 p.m.