/

/

The Pavilion Offers Local Scouts Opportunity to Earn Music Merit Badge June 7
The Pavilion Offers Local Scouts Opportunity to Earn Music Merit Badge June 7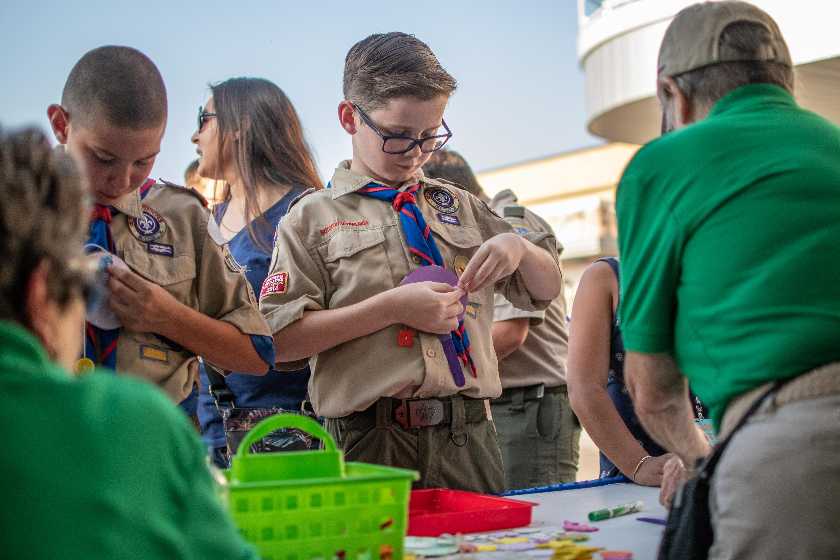 THE WOODLANDS, TX -- The Cynthia Woods Mitchell Pavilion invites Boy Scouts and Girl Scouts to earn their Music Merit Badge before the Texas Music Festival Orchestra takes the stage on Friday, June 7.

Scout Day is designed to provide an opportunity for scouts to earn their badge through attending a live concert and participating in fun, interactive activities that satisfy badge requirements. Stations will include making an instrument, learning about the history of music and participating in a musical performance.

Scout Day will begin at 7 p.m. in the North Plaza. Scouts should attend the event in uniform and will be provided with a blue merit badge card at the workshop.

Scout Day is provided at no cost, but all scouts must pre-register online in order to participate. Registration is available online at www.woodlandscenter.org/scoutday and ends Tuesday, June 2, 2019. For questions or more information, please contact Ashley Gravois at agravois@woodlandscenter.org.

If you would like more information about The Pavilion, please visit our website at
www.woodlandscenter.org. Look for The Pavilion on Facebook, Twitter, Snapchat, YouTube and Instagram, or download The Pavilion's iOS or Android app.