/

/

Woman Arrested After Early Morning Vehicle Burglaries in Shenandoah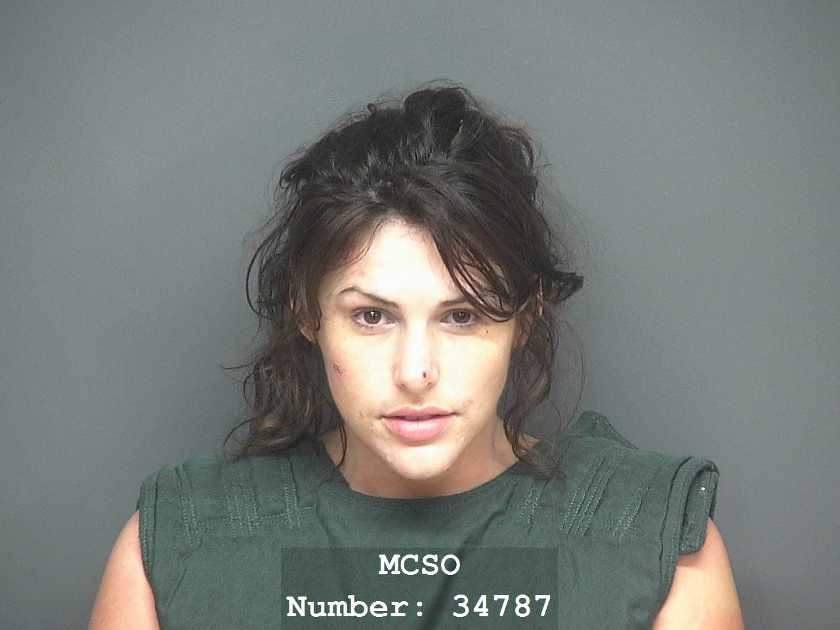 SHENANDOAH, TX -- On May 12 at approximately 6:34 a.m., Shenandoah Police were dispatched to a reported "Suspicious Person" call. The call came in via a restaurant manager at the Portofino Shopping Center in Shenandoah, Texas. The restaurant manager saw a white female rummaging through a vehicle and believed the vehicle was not owned by the female. The suspect fled when confronted by employees of the restaurant but was located by Shenandoah officers behind the Portofino Shopping Center. The female, identified as Morgan Hall, 31 years of age, was in possession of a stolen rolling trash receptacle containing numerous property items stolen from three vehicles in the Portofino parking lot area that morning. The stolen items included a cell phone, wallet, passports, and other goods. Hall was charged with three counts of Burglary of Motor Vehicle.

While officers were investigating the three car burglary cases against Hall, information was obtained concerning property damage inside the Portofino office suites. Investigation revealed that a forced entry had been made through a door on the front side of the building. Multiple office suites had been burglarized. A very large quantity of decorations and beauty supplies were taken from the office suites; however, all of those supplies were found in trash bags hidden in a bathroom near the exit door. Officers believe the perpetrator had intentions of stealing everything available in the suites that were compromised. Surveillance footage indicated that Hall was also involved in at least two office suite burglaries at the Portofino office complex.

Hall was charged with two counts of Burglary of a Building in addition to the three counts of Burglary of Motor Vehicle. Hall is also being investigated for other reported crimes in Shenandoah that may involve a male counterpart. That male was identified by the Shenandoah Police Officers working the night shift just before the three car burglaries. During the encounter with the male, officers reported numerous pieces of suspected stolen property was seized and taken into evidence. No charges have been filed yet against the male who was released on the scene several hours before the car burglaries were reported.

Chief Raymond commends both patrol shifts stating, "I just wanted to say to both shifts, thank you for a great job and great teamwork. It is always a great feeling to solve crimes before they are ever reported and also be able to return property to the rightful owners!"

If you have information concerning this case or you were a victim of a vehicle burglary in Shenandoah on or about May 12, please contact the Shenandoah Police Department at 281-367- 8952.