/

/

Finally - The Cravings Solution KETO, Low-Carb, Low-Sugar Dieters Have Been Waiting For
Finally - The Cravings Solution KETO, Low-Carb, Low-Sugar Dieters Have Been Waiting For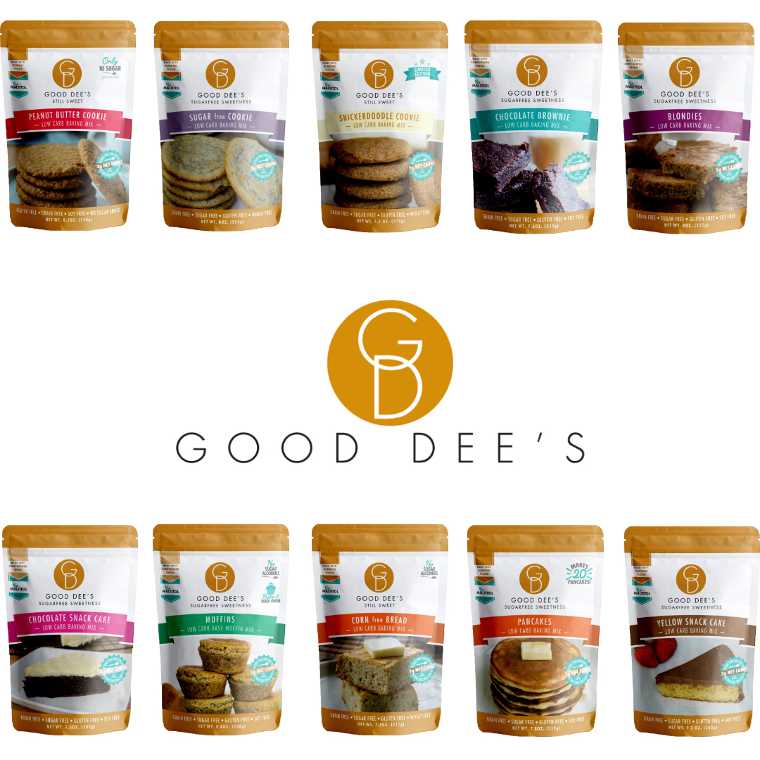 NEW YORK, NY - Great taste meets good health in a decadent line of low-carb, sugar-free Good Dee'sbaking mixes. Born out of a love for baked goods and a passion for healthy living, Good Dee's proudly uses only the highest-quality, innovative ingredients to deliver low-carb mixes with all of the flavor and no added sugar. Safe for gluten, soy and dairy-free diets, one woman's lifelong quest to "have her cake and eat it, too" results in a KETO friendly solution the whole family will gladly devour.

For years, Good Dee's creator and founder Deana Karim searched high and low for the perfect cookie. A lifelong struggle with weight gain and a family history of diabetes limited Karim to low-fat options, which lacked the full flavor of traditional baked goods while hiding some undesirable ingredients of their own. Unable to find an alternative that could satisfy sweet cravings and help maintain a healthy lifestyle, Karim resolved to create her own.

"I realized that if I kept depriving myself and thinking I was on a diet, I would fail," explains Karim. "I embraced going low-carb and sugar-free and looked up alternative sweeteners. Through months of trial and error, I made a cookie that, after numerous taste tests, got a giant thumbs up." With overwhelming approval by eaters of all different diets and lifestyles, Karim knew she had something special.

After the birth of Karim's second child, she set to work launching Good Dee's. The company featured a variety of baking mixes, from brownies to pancakes to cookies. A first-generation Middle Eastern immigrant who grew up watching her father start and run a successful business, Karim immediately took to entrepreneurship. Now with an expanded collection offering everything from cracker biscuit and grain-free cornbread to blondies and chocolate chip cookie one-bag mixes, Good Dee's proves that a healthy lifestyle and good eats really do mix.

Shop the full line of mouthwatering grain, wheat, gluten and sugar-free mixes, including all-new coconut and lemon snack cake flavors, just $11.99 each at GoodDees.com. Also try the nut-free collection of brownies, cakes, and muffins. Learn more about this fast-growing company and its founder, Deana Karim, at GoodDees.com. Get inspired by innovative recipes and baking ideas to satisfy every craving on Instagram @GoodDeesMix.