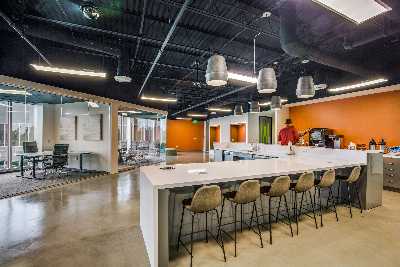 THE WOODLANDS, TX -- The increase of new and trendy coworking spaces in Houston has also led to increased occupancy at the existing executive suite and shared office spaces. New offices leases at WORKSUITES increased 38% from 2017 to 2018, and the average rate of occupancy for its 20 Texas locations is over 90% compared to only 83% from 2014-2017. To meet the increase in demand, WORKSUITES has increased its Houston area footprint from two to four locations, and added additional offices at the original locations.
WORKSUITES
Flip Howard, CEO of WORKSUITES says, "When WeWork and the other coworking companies entered the Houston market we were initially worried that they would cut into a fixed amount of demand, but we have seen the exact opposite. The flood of new coworking spaces in town has increased demand. The awareness of commitment-free, turnkey offices as an alternative to long-term leases has skyrocketed in the last few years, and as a result, our existing locations are nearing capacity and our new spaces are leasing faster than ever before. This rising tide is elevating all ships"
WORKSUITES data also shows that more people are searching online for shared office space, and its monthly website visits have increased 43% from the previous year. JLL reports that nationally, coworking companies accounted for over half of the total gains in office occupancy in 2018.
When WORKSUITES opened a new location between 2007 to 2011, it would take six months before the space was at 50% occupancy. Today, its two newest locations reached 50% occupancy in under 90 days. WORKSUITES plans to add five more locations in the next year and does not see this trend slowing anytime soon. There are differences, however, in the type of demand in today's shared workspace market. Flip continues, "The rise of coworking has altered the landscape in which traditionally private office focused suites operate. Coworking users expect a wide range of amenities, and they expect more simple terms and straightforward pricing than executive suites traditionally offered. We, who have been in this industry for a while, have had to step up our game and revamp our pricing and terms, our product menus, and services offered. Nowadays, people view us as space-as-a-service, rather than as a real estate transaction."
Visit worksuites.com to learn more.