/

/

Body Found in Shenandoah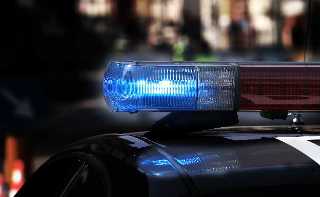 SHENANDOAH, TX -- On July 14 at approximately 4:30 pm, the Shenandoah Police Department was dispatched to a deceased male in a small field, located in the 18300 block of the IH45 south bound service road. A witness was walking through the field, returning to his hotel, when he discovered the body. Officers responded and located the partially decomposing body of a white male.

Shenandoah detectives and a crime scene investigator from the Montgomery County Sheriff's Office were called to the scene and conducted a scene investigation. No signs of foul play were discovered at the scene. Montgomery County Precinct 3 Justice of the Peace Matt Beasley also responded to the scene and ordered the body to be transported to the Montgomery County Forensic Center so an autopsy could be performed. Detectives are awaiting a positive identification so next of kin can be notified.

Chief Raymond Shaw asks that, if you have information concerning this case, you please contact the Shenandoah Police Department at 281-367-8952.