/

/

Quadvest sets record straight with truth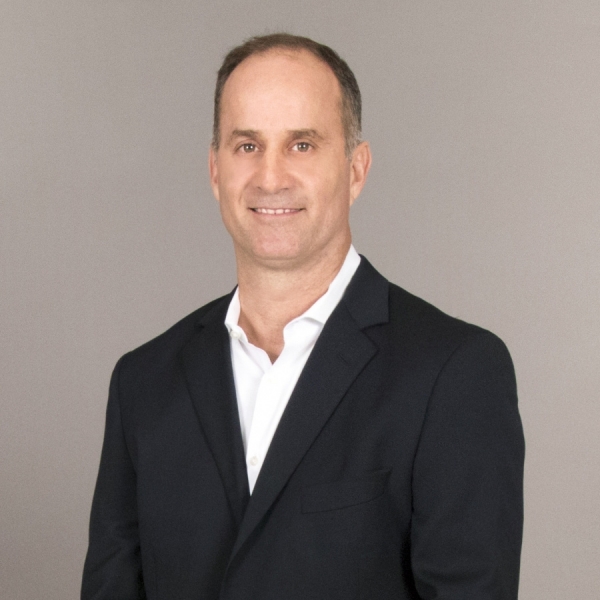 CONROE, TX – You don't always get what you pay for and in Montgomery County the debate continues between groundwater entity, Lone Star Groundwater Conservation District (LSGCD) and the San Jacinto River Authority (SJRA) as to water subsidence, availability of groundwater versus surface water and the justifiable rates passed down to consumers.

Simon Sequeira, President of Quadvest Water and Sewer Utility, is tired of being in the middle of accusations and half-truths between both SJRA and LSGCD. SJRA was in control of the fees for both government water entities until the election of the new District Board in November 2018. They are now trying to monopolize water supplier contracts in Montgomery County through false accusations.

Starting in 2009, LSGCD passed rules requiring Large Volume Groundwater Users ("LVGUs")_ subject to LSGCD's control to reduce groundwater usage by 30% before 2016 by either actually cutting the amount customers used or finding an "alternative source." SJRA then concocted its lake water scheme as one of the "alternative sources" of water. Because Montgomery County is one of the fastest growing areas in the United States, cutting groundwater back by 30% was impossible, so Quadvest and other utilities were forced into long-term contracts with SJRA that made LVGUs pay "pumpage fees" to use their own groundwater or purchase surface water from SJRA. Under those contracts, LVGUs were forced to pay millions of dollars in overcharges for surface water while hyper-regulation by LSGCD prohibited the LVGUs from freely using their privately- owned groundwater resources.

SJRA was established by the Texas Legislature to protect the water resources of the San Jacinto River basin as part of a long-term water supply solution. SJRA states its function is to decrease the water demands from groundwater withdrawals while reducing the demand on consumers who are required to obtain water from the LSGCD. Surface water from Lake Conroe is an alternative to groundwater. One of ways SJRA and the old LSGCD previously controlled water usage was by establishing a Groundwater Reduction Plan (GRP). In 2010 the City of Conroe and almost 90 other public and private water utilities entered into a contract to implement the GRP. Under these contracts, SJRA would continue operation of a surface water treatment plant on Lake Conroe and deliver treated water to The Woodlands and Conroe. The project was financed through revenue bonds in excess of $500 million dollars.

Water consumers were told by SJRA that they would offer fees of their groundwater at a lower rate than surface water fees. However, groundwater pumping fees were set at a much higher rate than should have been charged resulting in a profit for SJRA. Ultimately millions of dollars are passed down to Quadvest's water customers.

"Rates are increased due to SJRA increasing water fees. These increases are the result of actions taken by SJRA and the old LSGCD, not anything Quadvest has done", said Sequeira.

Quadvest, along with the Cities of Conroe, Splendora, Magonolia and other water utilities, was a named party in a legal battle against LSGCD concerning whether its rules were valid. In the Fall of 2018, LSGCD lost that battle when a district judge declared its rules were "unenforceable and invalid." That ruling became final in May 2019, but it has done nothing to relieve Montgomery County water users from the high fees charged by SJRA.

False information continues.
Contrary to SJRA's public pronouncements, Montgomery County is not in jeopardy of losing groundwater. SJRA also falsely claims it is forced to increase its rates due to continual subsidence from groundwater pumping and the "uncertainty" of the LSGCD rules. SJRA has not explained how subsidence has caused its fees to increase—subsidence is the focus of the Harris-Galveston Subsidence District. Nor has SJRA explained how uncertainty about what the new LSGCD rules will be justifies increases in its rates. Further, the District has not adopted "new rules" nor has it increased rates for groundwater. Any resident with a water well for personal or livestock use WILL NOT be assessed fees or be required to have permits for those wells. In truth, Texas law prohibits LSGCD from requiring permits or assessing pumping fees for any well that is classified as a domestic or livestock well.

Simon Sequeira was outraged by SJRA's recent claims. "The real reason SJRA has raised their rates is to supplement the cost of the $500 million surface water plant they operate. They have admitted that it costs more to produce surface water that they thought, so they are now pumping groundwater. And yet they are claiming that pumping groundwater is causing subsidence. The SJRA must immediately suspend its Sept 1 st rate increase".

"Furthermore, groundwater subsidence has not increased in Montgomery County since the new District Board was elected in November 2018. If so, why are they continuing to pump groundwater?"

The Texas Water Development Board (TWDB) is requesting a new compliant management plan from LSGCD since their past rules were declared unenforceable and invalid. The District cannot go forward with a management plan until they have valid DRC's (Desired Future Conditions). The management plan is intended to forecast future demands on Montgomery County's available groundwater and outline goals for conservation. LSGCD is waiting on information from other groundwater districts in the GRP and information derived from scientific data to add new DFCs for Montgomery County.

"SJRA was dependent on the rules of the old LSGCD Board to force consumers to their contracts and make non-compliance fees enforceable at $10,000 each day. Before the $500 million surface water project, water rates in Montgomery County were in the range of $1.80 per thousand gallons. Now, because SJRA has imposed its rates on top of the real cost of water, Montgomery County residents are paying more than $4.60 per thousand gallons."

"The cost of water in Montgomery County has skyrocketed because of the SJRA scheme to foist surface water onto its residents. Quadvest just wants what is right and fair for our customers!"

More information about Quadvest can be found by visiting their website at www.Quadvest.com.