/

/

Concert in the Park fall schedule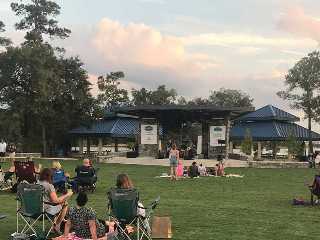 THE WOODLANDS, TX -- The Woodlands Township Parks and Recreation Department will kick off the fall 2019 Concert in the Park Series on September 8 at Northshore Park with a performance by Yelba. Fall concerts are held Sunday evenings, from September 8, 2019, through October 20, 2019, 5:30 to 7:30 p.m., at Northshore Park, 2505 Lake Woodlands Drive.

The remaining fall Concert in the Park schedule is as follows:

September 8 - Yelba (Variety)
September 15 - Gary Michael Dahl (R&B, Smooth Jazz)
September 22 - The Blue Grooves (Variety)
October 6 - Joel's Garage (Classic Rock)
October 13 - Nightbird (Fleetwood Mac/Stevie Nicks Cover)
October 20 - Brian Loftin Band (Country/Rock)

Bring a blanket, picnic dinner and lawn chairs to enjoy leisure time with your family!

Northshore Park offers plenty of lawn space for tossing balls and Frisbees®, a large playground, two sand volleyball courts and pathways. All bands are family-friendly.

Concert in the Park is produced by The Woodlands Township and presented by Physicians ER/Optimum ER (fall series sponsor), Munday Chevrolet (presenting sponsor) and Xfinity (media sponsor).

For more information, please call The Woodlands Township Recreation Center at 281-210-3950 or visit the link below.