/

/

Montgomery County Precinct One Constable's Office Assists Willis Police in Apprehending Suspect
Montgomery County Precinct One Constable's Office Assists Willis Police in Apprehending Suspect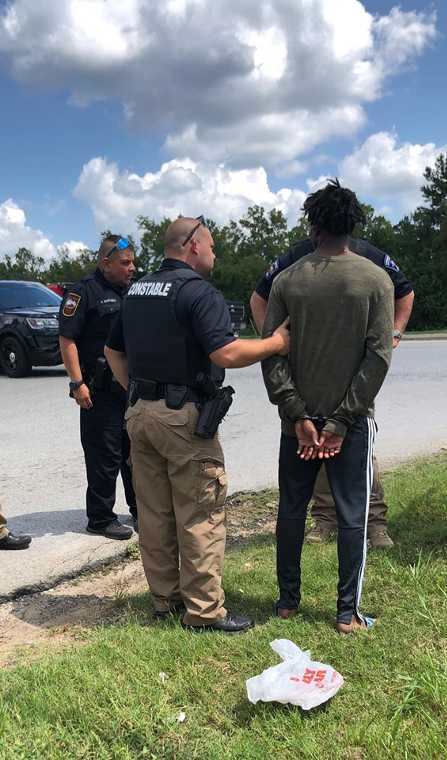 MONTGOMERY COUNTY, TX - Today around 11:25am, the Montgomery County Precinct 1 Constable's Office assisted the Willis Police Department, in a foot pursuit for a suspect with a weapon. Due to the location of the foot pursuit, numerous agencies descended on the area to look for the suspect. Local School Resource Officers were notified and as a precautionary measure the Willis Independent School District, initiated a 'Shelter in Place' at the following campuses: Stubblefield Academy; Lynn Lucas Middle School; Roark Elementary; Parmely Elementary: and CC Hardy Elementary. A Shelter in Place means that students are not allowed to leave the school building.

At approximately 12:24pm, a Precinct 1 unit located the subject in the area of Highway 75 and First Street in Willis, Texas. When the person in custody was positively identified, the school district was notified and they returned to normal operation.

The Precinct 1 Constable's Office wishes to thank our partner agencies: Montgomery County (MC) Sheriff's Office, MC Fire Marshal's Office, the Texas Department of Public Safety and the Willis Police Department. Due to their quick response a perimeter was set up in the area and around the schools. At no time during this event were any students placed in harm's way, due to the rapid response of our Law Enforcement partners.


Shortly after the subject was detained, he was released into the custody of the Willis Police Department.