/

/

Prairie View A&M reaching out to students to restart their degree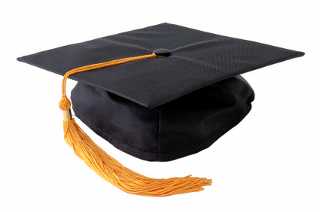 COLLEGE STATION, TX — If you enrolled, but never graduated from Prairie View A&M University, don't be surprised if you get an e-mail out of the blue asking if you might consider returning.

That's because The Texas A&M University System wants you back and has partnered with ReUp Education to reach out and help you complete your degree.

"Prairie View A&M University's partnership with ReUp through the A&M System allows us an opportunity to reconnect with former students who did not complete their degree," said John Gardner, Assistant Vice President for Academic Engagement and Student Success at Prairie View. "We understand life doesn't always happen as planned. ReUp allows our former students to come back to 'the Hill' and engage in innovative success coaching through the readmission process on the pathway to degree completion."

There are about 13,000 students in good academic standing who have stopped out of A&M System campuses over the last five years. The A&M System's new partnership with ReUp is designed to help remove barriers for these students and support them in the re-enrollment process.

ReUp spent the summer working to contact former students from a list provided by the A&M System of individuals who completed some coursework but left before completing their degree. ReUp has already begun the process of engaging with the students to support their unique goals and to help pave a path forward. About 200 of those targeted already have signed back up for classes this fall.

Hannah Connolly, a 24-year-old junior at Texas A&M University-Corpus Christi from Coppell, recently re-enrolled to pursue her degree in psychology. She described getting an e-mail from a ReUp counselor.

"She kind of was like a fairy godmother, in a sense," Smith said. "She let me know, 'Hey, I am here for you. Whether you have questions about signing up for classes or need to relearn how to do anything or just need someone to talk about the process, I am here for you.' She has been really sweet just keeping in contact with me."

Providing a pathway to success for students is core to the Texas A&M University System's mission to serve the state of Texas, said Shonda Gibson, Associate Vice Chancellor of the Texas A&M University System. "Many students who leave school, leave simply because life happened," Gibson said. "ReUp is uniquely focused on serving this student population and is helping us to support these students from re-entry to graduation."

Caitlyn Smith graduated high school in 2015 and went to Texas A&M University-Texarkana for two years before taking time off to work and sort out what she wanted to do with her life. Smith already had decided to re-enroll when she got the call from ReUp.

"I took some classes and worked for a year and a half as a phlebotomist at a small clinic, and I realized that I really liked helping the psych patients, so I am going to school now to be a research psychologist," Smith said.

A dedicated representative from ReUp will stay in touch with Smith to help ensure nothing gets in her way.

"They just kind of make sure that everything is going well and that I am able to complete everything that I needed to complete," Smith said. "My counselor even helped me to pick a minor."

ReUp uses a unique blend of proprietary technology, data and personalized coaching to engage and help re-enroll stopout students. Once students are re-enrolled, ReUp continues to provide its blend of services to foster personal accountability, encouragement and support so that students have the tools to persist and complete what they started. This approach is particularly powerful because it provides a continuous support mechanism for every returning student, including first-generation and underrepresented populations, which are disproportionately more likely to not have access to an effective support system for navigating college.