/

/

Mark Your Calendars for the 2019 #BuckleUp4Kailee 5k Bubble Run/Walk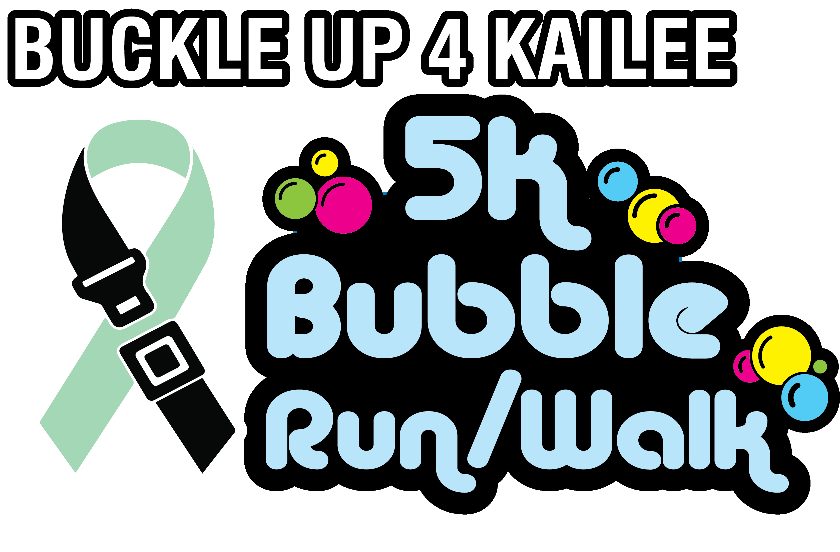 THE WOODLANDS, TX - Make sure to clear your calendar for the 2019 #BuckleUp4Kailee 5k Bubble Run/Walk on Sunday, October 27, 2019 from 12:00pm to 4:00pm at Gullo Park, 1122 #1/2 Pruitt Rd., The Woodlands, TX 77380.

The Texas Department of Transportation reported 3,639 Texans died in 2018 in traffic fatalities with 549 of those deaths occurring in the Houston district. In an effort to save lives and assist families dealing with the tragedy of losing of a loved one in a crash, Kailee Mills Foundation is hosting the #BuckleUp4Kailee 5k Bubble Run/Walk and Traffic Safety Expo. To call attention to the dangers we face on our Texas roads, the event will take place surrounding the two year anniversary of the untimely death of 16-yr old Kailee Mills.

Participants can walk or run the course and will receive a t-shirt, two color powder packets, and will run through foam and bubbles at various areas along the course. Music will be heard throughout the 5k course with a live DJ and MC. Food trucks will be on site to provide food for purchase.

Local and state first responders will display their vehicles and start the run/walk with lights and siren blasts as the Life Flight Helicopter takes off. Texas A&M Agrilife will provide virtual-reality distracted driving simulators and a rollover crash simulator. A Seat Belt Challenge contest will be held to give away prizes to the teams that buckle up the fastest as they climb into the Kailee Mills Foundation truck.

This event is produced in conjunction with the Kailee Mills Foundation, Memorial Hermann Life Flight, The Woodlands Fire Department, Montgomery County Hospital District (MCHD), Texas Department of Public Safety (DPS), Montgomery County Precinct 3 Constable, Safe 2 Save, Texas A&M Agrilife and other traffic safety organizations to help reduce traffic fatalities by raising awareness for traffic safety, promoting seat belt use and safe driving habits, and raise funds for Kailee Mills Foundation's mission to help families dealing with the tragedy of losing a loved one in a crash.

We look forward to seeing you on October 27. For more information and to register, please visit the Kailee Mills Foundation event page.