/

/

Yes to Youth "Ignite Their Light" Gala Raises Money for Local Youth and Families
Yes to Youth "Ignite Their Light" Gala Raises Money for Local Youth and Families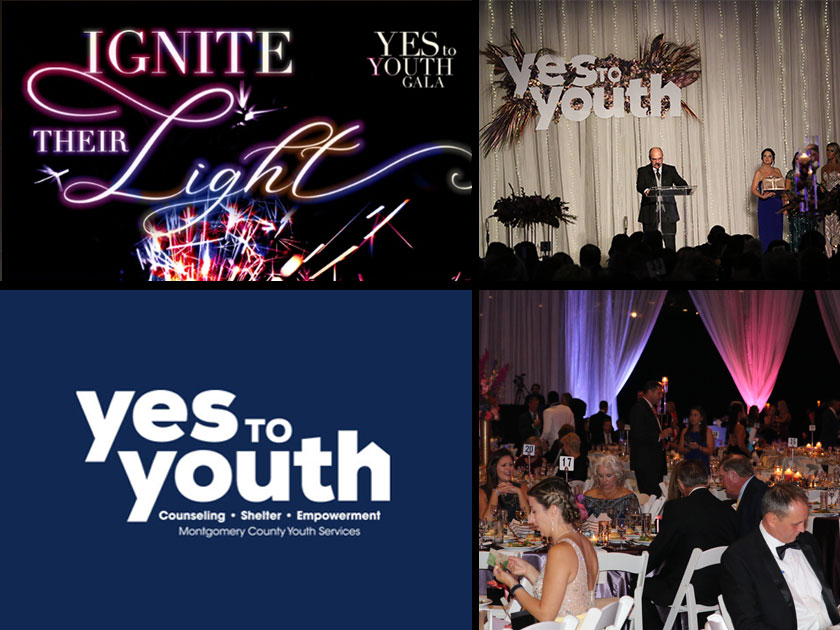 THE WOODLANDS, TX -- On Saturday, September 21, residents of Montgomery County and beyond gathered to support and empower at-risk youth in the county. The Yes to Youth Gala is held each year by the local nonprofit of the same name, which provides counseling and other support programs for at-risk youth; additionally, the nonprofit operates the BridgeWay Emergency Youth Shelter, located in Conroe.

Yes to Youth broke ground on expansion of the shelter in June of this year and aims to more than double its capacity. Jamie Parker, BridgeWay Shelter Director, noted that in the past year, "more than 1,400 qualified youth were turned away" from the shelter due to lack of space and funds. While the shelter's expansion will certainly reduce the numbers of youth turned away in their hour of need, the organization hopes, through fundraising efforts like this Gala, to raise additional monies for support staff, outreach programs, and shelter funding. The Gala comes on the heels of a closely-watched fight to preserve funding for Yes to Youth and other community-based nonprofits.

The theme of the Gala was "Ignite their Light," a nod to the light within all youth which may be dimmed by abuse, neglect, or other hardships but which can be rekindled through support offered by the community through such programs as Yes to Youth offers. The live auction, which alongside the evening's earlier silent auction raised the bulk of funds for the evening, was preceded by a musical performance -- song and choreography, including performance participation from several youth who've been assisted by the program.

Yes to Youth will host another fundraiser, in the form of a golf tournament, on November 11.