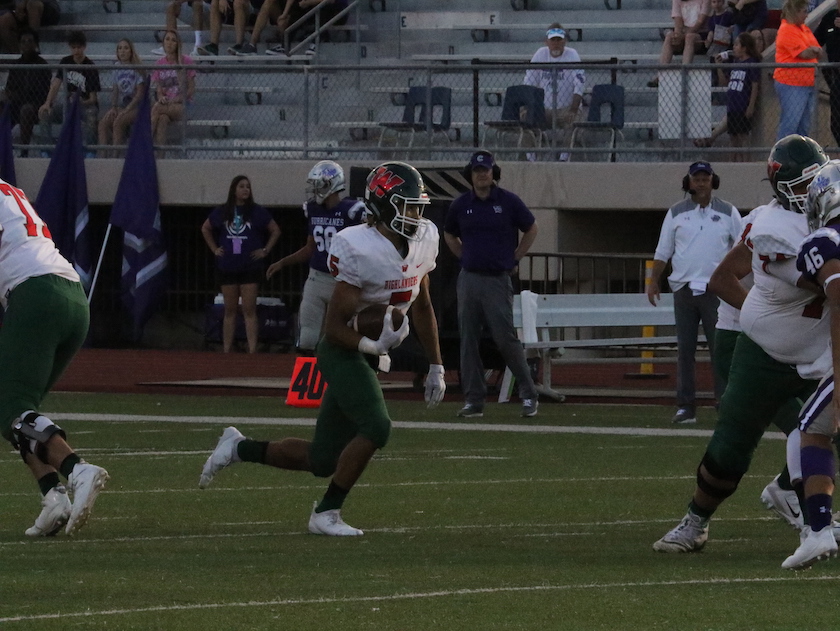 THE WOODLANDS, TX -- Last week's loss and poor performance by The Woodlands was not one that many saw coming. The Highlanders' loss to Klein Oak has dropped the team into second place in a three-way tie with Klein Oak and Conroe at 2-1 in the district. In order to keep pace with 3-0 Klein Collins until their meeting next month, The Woodlands needs to get back on the winning track with a win over a high-scoring Klein Cain team.

Injuries have been an issue for The Woodlands over the last few weeks, but the offense will get a boost with their star running back Bryeton Gilford returning to the lineup this Friday. In last season's 54-7 win over the Hurricanes, Gilford ran for 125 yards which included a 46-yard TD.

Highlanders DB Carter Doucet had a strong game in 2018 with a 65-yard pick-six and a fumble recovery. His playmaking abilities will be needed as the Highlanders defense is tasked with slowing down a very explosive offense. Klein Cain is averaging 47 points a game so far this season, including back-to-back 50-plus point games coming into this week.

Both teams will be hungry to make up for last week's losses in games they feel like they could and/or should have won. Friday's game at Woodforest will be an important one for playoff seeding, so both teams will come out with strong sense of urgency to open the game. Prediction: The Woodlands 38, Klein Cain 20.

Friday's game will be a Woodlands Online on-demand broadcast sponsored by RE/MAX and Team Sinisi. Kickoff is scheduled for 7 p.m.