/

/

Legacy Chief Financial Office to offer The Woodlands Residents Wealth Management
Legacy Chief Financial Office to offer The Woodlands Residents Wealth Management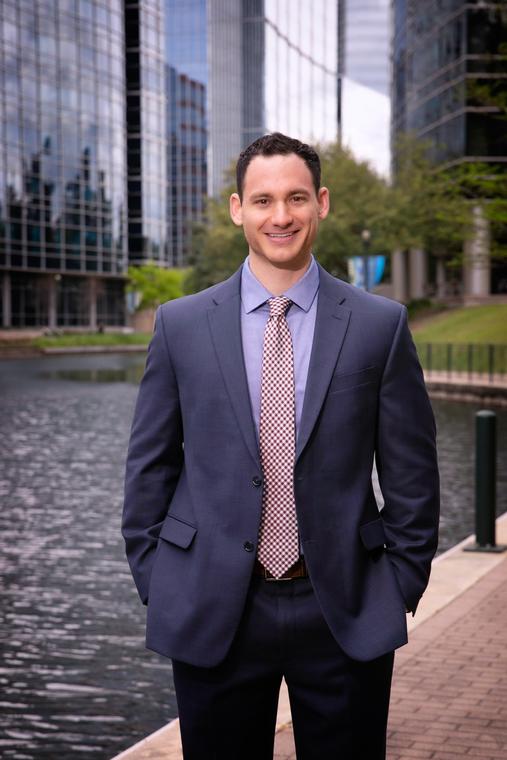 THE WOODLANDS, TX -- Cameron Capriotti, CPA, CFP® launches Legacy Chief Financial Office to offer clients a household level CFO approach to Wealth Management. With a focus on affluent families in the greater Houston and Beaumont areas, Legacy CFO provides a holistic approach to wealth management that is proactive, fairly priced and results-driven.

"I wanted to disrupt the industry norm and provide a higher level of service for a lower fee, a service model centered on taking care of clients in the same manner as I would for my own friends and family", Capriotti explains.

Legacy CFO believes that true wealth management consists of much more than just handling investments. "That's why we offer holistic services through a combination of comprehensive financial planning and investment management". "We believe that no two clients travel the same life path, so we offer flexible and creative solutions customized to each client's individual needs and goals."

Cameron Capriotti graduated with honors from the Mays School of Business at Texas A&M University with a BBA in Accounting and a Master of Science in Finance. As a CPA and CFP® Professional, Cameron can deeply engage his clients and offer a personalized plan and high level of service that generates tangible results in his clients' lives. Cameron, his wife Nicole, and their daughter Collins live in The Woodlands, Texas. Outside of work, Cameron enjoys spending time with his family and friends, traveling, hunting, running, and Texas A&M football.

With its efforts focused in The Woodlands and greater Beaumont area, Legacy CFO is situated perfectly to address the needs of the economically diverse workforce of Southeast Texas. Capriotti has had extensive experience working with Exxon Mobil employees and retirees. As well as many other major employers in the area who provide various types of compensation structures that create unique opportunities to their employees which include, pensions, uneven income flows, and various stock option plans. He also explained that the firm specializes in helping small business owners handle their unique tax treatment opportunities and the complexities of the business-to-personal crossover.

As part of their holistic approach, Legacy CFO offers low-cost, tax-efficient portfolios and proactive financial planning. Additionally, Capriotti explained, "Because we are not paid commissions based on our recommendations, there is no hidden incentive for us to recommend a product that is not in the client's best interest. Therefore, we're able to advise on your entire financial position allowing us to structure the portfolio and financial plan as tax-efficiently as possible."

With the average fee (advisory fees plus the cost of funds in the portfolio) for working with an advisor being north of 1.5% for a client with a $1 Million dollar portfolio, and the various methods in which some advisors are compensated, Legacy CFO set out to create a fair and transparent fee structure for its clients. Their fee schedule is based off assets under management and can be found below:


Assets Under Management
First $2 Million
Quarterly: 0.21%
Annualized: 0.85%
Next $2 Million to $5 Million
Quarterly: 0.18%
Annualized: 0.70%
Over $5 Million
Quarterly: 0.13%
Annualized: 0.50%

Legacy CFO is a Fee Only firm operating under a fiduciary standard to which puts the clients' needs first. What this means is, they are committed to working in the client's best interest. The comprehensive nature of their service is included in one fee and they are never compensated from commissions or any form of kickbacks. Capriotti noted, "Our clients can rest assured that the recommendations we provide are in their best interest."
To schedule an initial meeting with Legacy CFO, email them at info@legacycfo.com or visit Legacy CFO's website at https://www.legacycfo.com/contact.