/

/

14th Annual Tree Lighting Ceremony at Market Street The Woodlands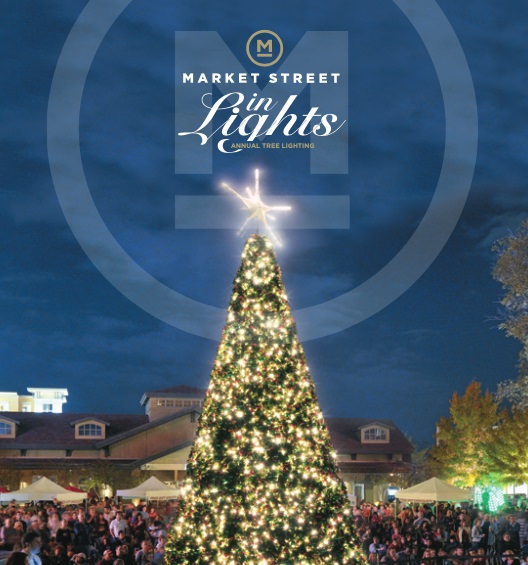 THE WOODLANDS, TX -- The 70-foot Christmas tree in Market Street The Woodlands is now lit for the holidays! Market Street in Lights Annual Tree Lighting ceremony took place tonight, and was filled with anticipation and cheer.

2019 Official Lighting Luminary, Cooper Julien, and his family lit the tree after being escorted to the stage by horse and carriage. Cooper was born with congenital cytomegalovirus, or CMV, and as a result lives with cerebral palsy, a congenital disorder that affects body movement and muscle coordination.

Sheila Greaver, Vice President of Communications at Inspiration Ranch in Montgomery, nominated Cooper to light the tree. Inspiration ranch exists, "to strengthen children, youth, and adults striving to overcome their physical, emotional, and social disabilities with Therapeutic Riding and equine-assisted therapy and activities."

"We just want to thank Inspiration Ranch so much for giving us this opportunity and nominating Cooper to come out and do this," said Cooper's mother, Christy.

"We actually got some great news this afternoon. Cooper receives all of his care at Texas Children's Hospital here in The Woodlands … we had our checkup today and he's doing well and on the road to recovery. So we thank all the doctors and therapists and everybody on the nurse team who helps him along," she said.

The lighting of the tree was accompanied by snow machines and streamers, which were enjoyed by children and parents alike.

The event also included performances by David Caceres Band, Caney Creek High School Cheer, and Dance House Fitness. There was even an ice sculpture, carriage rides, and jugglers on stilts.

The tree will perform a light show every thirty minutes throughout the holiday season.