Two Cooper Athletes Commit to Compete at College Level on National Early Signing Day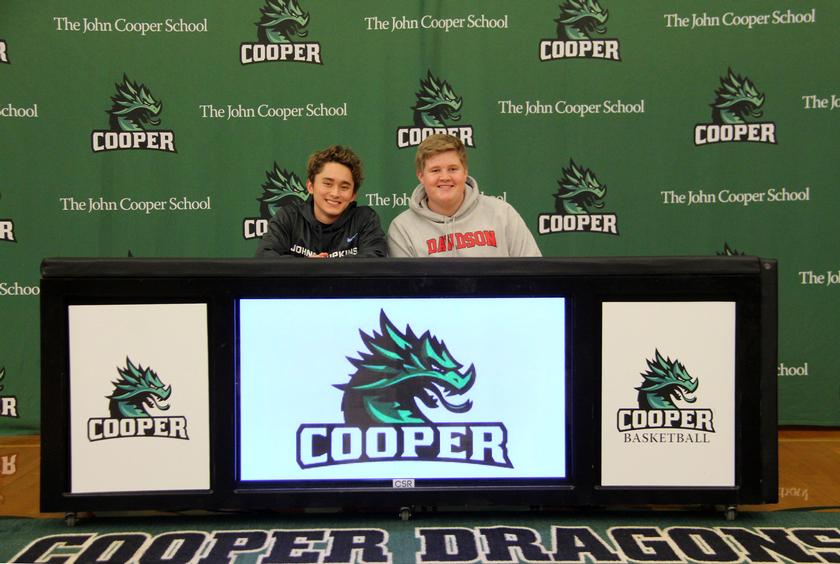 THE WOODLANDS, TX - The John Cooper School Athletic Department held a signing ceremony on Wednesday, December 18, in the Dunlap Gymnasium, National Early Signing Day, to recognize two senior athletes who will be competing at the college level in the fall of 2020. Parents, faculty, coaches and teammates joined Athletic Director John Hoye to honor the student athletes who will be competing in football and swimming.

"These athletes have all worked hard while at Cooper and we join them in celebrating their successes," Hoye said. "We wish them all the very best and look forward to following their college athletic careers."

Kase Harris will be the school's first-ever D1 football commit as he will play for Davidson College in Davidson, N.C. Christopher Seymour will swim for Johns Hopkins University, Baltimore, Md.