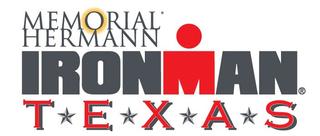 THE WOODLANDS, TX – The IRONMAN Group, a Wanda Sports Group company (Nasdaq: WSG), today announced the results of its 2019 Athlete Choice Awards, releasing the Top 10 highest-scoring events in a variety of categories based solely on athlete surveys from all of the 2019 IRONMAN® and IRONMAN 70.3® races globally.

Out of the 41 IRONMAN series events that took place in 2019, we are proud to announce that IRONMAN Texas ranked in the Top 10 in multiple categories. The race was selected 7th in Post-Race Celebration Experience and placed 9th in three separate categories: Overall Run Experience, Overall Venue Experience and Overall Host City Experience, marking a major accomplishment for the event and the host community.

Additional details regarding the IRONMAN Athlete Choice Awards and IRONMAN Texas:
-For every IRONMAN and IRONMAN 70.3 race, event surveys were sent post event to all athletes who competed. Surveys encompassed the respective areas in the attached. Based on the cumulative results, the Top 10 global events were ranked.

-Surveys are on a five-point satisfaction scale.

- There were over 60,000 total respondents for the survey.

- The 2020 edition of IRONMAN Texas will take place on April 25, 2020 – www.ironman.com/im-texas

To view the full IRONMAN Athlete Choice award results, please visit www.ironman.com/news_article/show/1090772.