/

/

Your Health & Safety: Our Top Priority at Another Broken Egg Cafe in The Woodlands
Your Health & Safety: Our Top Priority at Another Broken Egg Cafe in The Woodlands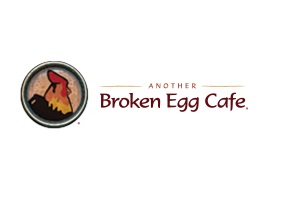 THE WOODLANDS, TX - The global outbreak of the coronavirus (COVID-19) continues to be a source of concern and uncertainty for all of us. Another Broken Egg Cafe wanted to share with our valued guests and employees everything we're doing to keep you safe and do our part to help prevent the spread of this virus.

What we're doing

Our dedicated COVID-19 team in our Support Center is monitoring the situation in real-time, reviewing reports from the Centers for Disease Control (CDC), the World Health Organization (WHO), and local health authorities in the markets where we do business to guide our decisions. We're communicating frequently with our field leadership teams to ensure they have the support and resources they need, along with sharing the latest direction provided from the CDC and all local and state public health authorities.

Our strict standards

Another Broken Egg Cafe has always taken great pride in our constant and customary high standards of cleanliness. We go above and beyond the recommended industry standards for sanitation, health and food safety. Our strict standards already include:

- We direct our employees to stay home if they are ill.
- Every General Manager (GM) in every cafe is ServSafe®-certified in the areas of food safety and restaurant sanitation. Each GM ensures his or her employees maintain the rigorous ServSafe® operations practices, which includes proper hand-washing.
- We always place a heightened focus on cleaning and sanitizing high-touch areas like door handles, bar tops, tabletops, condiment bottles, dining room chairs, highchairs and boosters.
- Because we close every day at 2 p.m., we have the unique opportunity to deep clean the surfaces in each cafe after-hours daily. Our everyday deep-cleaning procedures address all common areas including entryways and restrooms.
- The hand-washing soap we use in our kitchens and restrooms meets all microbial and sanitation standards and is sufficient to kill any known virus.
- Our menus are cleaned after every use.
- UL Everclean (a third-party food safety and sanitation audit company) visits every cafe multiple times throughout the year to conduct a thorough food safety and sanitation audit, ensuring each cafe in the system is operating at the highest level of food safety and hygiene.
- While produce is not a known carrier of COVID-19, we follow the strictest of guidelines when it comes to product procurement and handling of all of our fruits and vegetables.

In the days ahead

Please know our dedicated COVID-19 team will continue to monitor and provide updates to all employees as the current situation requires.

All of our cafe locations are currently open for your dining pleasure. If you wish you can minimize your wait time at the cafe by adding your party to the waitlist using the Yelp App. Should you feel the need to take extra precautions and reduce your public exposure, we remind you that all menu items are available for carryout convenience. Also, a complete catering menu is available at anotherbrokenegg.com.

We thank you for being a loyal customer of Another Broken Egg Cafe. It is an honor to serve you, and we look forward to seeing you again soon.