/

/

A Message from Dannette Suding, YES to YOUTH CEO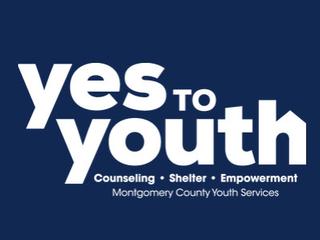 THE WOODLANDS, TX - Everything has changed. Daily routines have been turned upside down. Many are working from home and stepping in as substitute teachers to their own children. We understand.

With the YES to YOUTH shelter filled with kids, we know first hand the struggle to keep curious minds occupied, endlessly hungry stomachs filled, and the anxiety and fear of the unknown under control, while trying to maintain a semblance of normalcy in a world where nothing is normal. We get it.

We want you to know we are here to help. The pressures of self-isolation orders can cause anxiety, depression, and suicidal ideation. If you or your family members need help, please call our Crisis Hotline at 888-756-8682. Our counselors answer the call 24 hours a day, 7 days a week.

In order to protect our clients, families and staff, we have moved to virtual and phone counseling sessions. We have limited visitors to our shelter. We are doing our part to help prevent the spread of Coronavirus in Montgomery County and the surrounding area.

Many of you have asked what you can do to help the kids at the shelter. Included in this newsletter is a list of our current needs. We appreciate any help you are able to give to us.

Embrace this time with your family. We look forward to being with friends and supporters soon.

Make a donation.

Shelter Items Needed

Our shelter staff is limited and we are running low on the following items. If you are able to make a donation, we can arrange for pick up and delivery. We appreciate your generosity!

Shelter Needs:
Latex gloves
Lysol spray
Breakfast items
Pancake mix
Eggs
Deli Meat
Juices
Healthy snacks
Fresh fruits and vegetables

Please contact Sheila at sheila.king@youthmc.org to make a donation.