/

/

Amid Pandemic, New Opportunities Blossom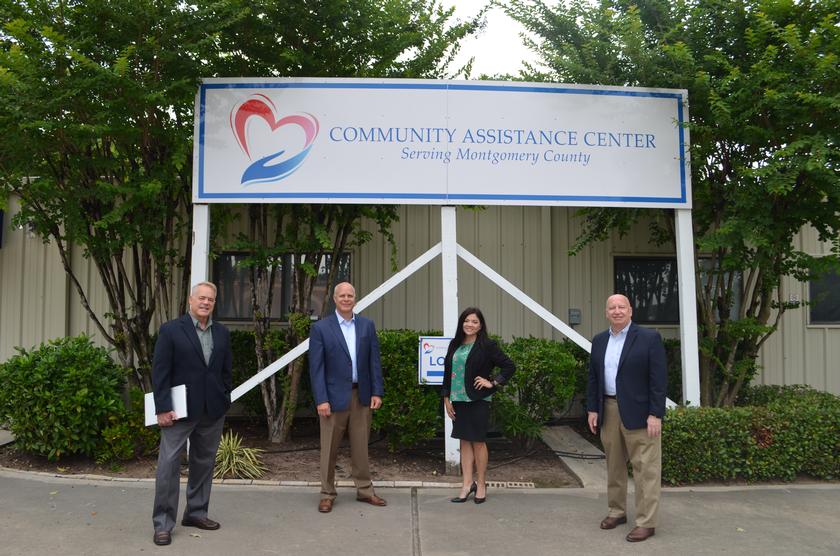 CONROE, TX - The COVID-19 pandemic has created significant economic hardships for many individuals and families in our community, yet there are opportunities to make a difference in the lives of others during these difficult times. TIC – The Industrial Company, a subsidiary of Kiewit Corporation did just that as the local division of the Omaha based corporation has generously contributed funds to Community Assistance Center (CAC) to aid the agency's efforts in serving our neighbors in need.

Kiewit's operating units receive allocations to support local charities. TIC, of The Woodlands, chose the Community Assistance Center based on the nonprofit agency's continued service and commitment to Montgomery County as a county wide social services organization. The core values of people, integrity, excellence, and stewardship have served as cornerstones to the Kiewit Corporation company for generations, and the company's commitment to these basic principles continues to make a positive impact on our local community.

In a statement released by TIC Executive Sponsor Eddie Berdon; "Montgomery County and the unique communities directly affected by the COVID-19 Pandemic can benefit from a company like Kiewit. As stewards of the places we call home, we take the time to understand the most meaningful ways we can give back to the places where we live and work and believe it is the right thing to do. Through corporate support from the Kiewit Companies Foundation, TIC has selected to benefit Community Assistance Center, an organization with a tremendous need of donations during the pandemic. CAC is actively providing food, housing, and financial assistance stability to those in our community most effected in these extraordinary times."

Senior Vice President, David Dukat stated ,"It is part of our culture to get involved and give back to the community and we are proud to support the Montgomery County Community Assistance Center (CAC)."

The funds provided by TIC will be used by Community Assistance Center to help with emergency basic needs and financial assistance services for those impacted by COVID-19 throughout Montgomery County.

"We are so immensely grateful for the generosity and growing partnership with TIC/Kiewit" says Jennifer Landers, Executive Director for Community Assistance Center. "Since February, we have experienced an increase of 136% in individuals served with financial assistance services for rent, mortgage and utility assistance. With our regular mobile food markets, we have seen an overwhelming increase of 1 ,543% in the number of individuals we are serving with food assistance. We are so thankful for our new partners at TIC/Kiewit for stepping in to help those less fortunate during this uniquely difficult time."

Community Assistance Center is currently providing financial services for rent/mortgage and utility assistance by phone as well as providing scheduled food distributions. Information regarding services, how to schedule an assistance appointment, food distribution locations, and ways to can get involved can be found on the organization's website at www.cac-mctx.org.